Agriculture and farmer's welfare minister, Narendra Singh Tomar is striving to ensure the smooth running of the farm and its allied activities amid lockdown. Also, due to its adverse effect on farming sector is one significant sector that faces major loss during the lockdown.
Lockdown Severely Affecting the Agriculture Sector
Due to the non-functional mandis and halt in agricultural activities, the agriculture sector is facing a major crisis. Subsequently, it cuts the income of farmers to support their livelihood. Also, the lockdown has occurred during the peak Rabi harvesting season that leads to a major loss to cultivators. Thereby, in turn, also distressing the Indian economy. Despite, a bumper harvest farmers are facing trouble in selling their crop during Lockdown. 
Agriculture Shortfall Stressing the Indian Economy
The downfall in agriculture simultaneously disturbs the India's economy. Due to Coronavirus pandemic, there is a huge demand for agricultural commodities as people continue to stock and hoard. Also, India being the largest exporter of rice, tea, meat and milk products, the shutdown of exports has a stern effect. Moreover, spiked the prices on various goods such as rice in the international market. 
Actions Taken by the Agricultural Minister
Considering the said factors, the agricultural minister Tomar initiated a video call in Delhi. Further, has come up with plans to sort the same while preventing the spread of COVID-19.
First, he emphasizes that all farming and farming supported industries can be exempted from the lockdown.
Farming supplies such as machinery, fertilizers and chief sectors for farming will be functional.
Set up a control room for proper monitoring and facilitating farmers during the lockdown.
Guidelines are formulated to ensure social distancing while carrying out their respective activities.
Also, Tomar said that cultivators can harvest and sow the necessary crops without restrictions.
Subsequently, the government will ensure the availability of seeds.
Additionally, Tomar highlights that all transport within the state, inter-state, and between nations is open for Agro good.
Additionally, government removed middle-men so that the purchase would be direct with farmer producer organizations and government-owned warehouses.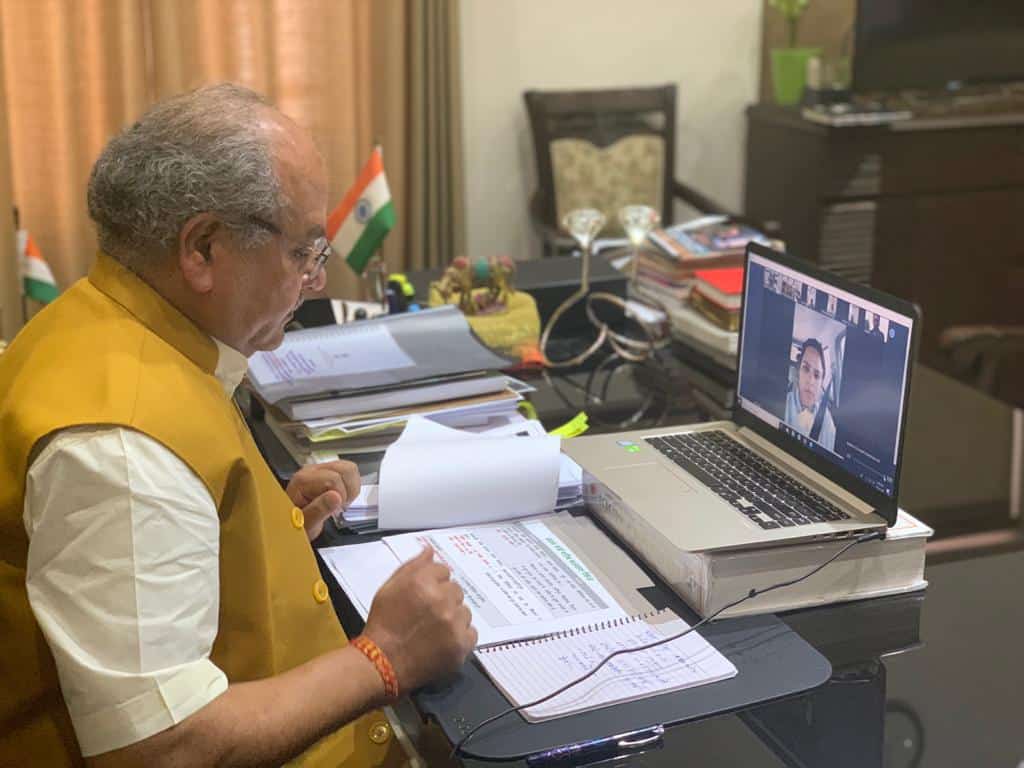 The extension of the lockdown is most likely to happen. Hence, amid that chaos, the above steps can support and ensure the crucial part of the Indian economy. Also, it guarantees to safeguard the food supply chain along with the livelihood of farmers. 
Agriculture Exports
India is one of the largest exporters of various agriculture goods such as rice, tea, meat, and milk products. Additionally, India currently specializes in export of 21 other agro products such as honey, potatoes, grapes, soya beans, groundnuts, and other horticultural products in demand. Accordingly, with the great rise in demand for the listed products internationally. However, the demands aren't being met due to the pandemic. With this regard, Tomar suggests that he implement adequate measures to guarantee safe trading. Additionally, fumigation of the consignment will be compulsory to ensure prevent the spreading of infection.