The spreading of coronavirus is disrupting trade and travel around the world. Oil and Equity markets hit globally due to Coronavirus fears.
Positive Cases
The Chinese officials confirm the death of 80 people due to coronavirus. While 2700 hundred cases have been confirmed in the mainland, there are several other in countries including the United States, Japan, and Australia. Citing the virus spread, Beijing has extended Lunar New year holiday till 2nd February. Currently, there is a lockdown in 15 cities in China. The United States health officials are on the lookout to test people involved in traveling Wuhan.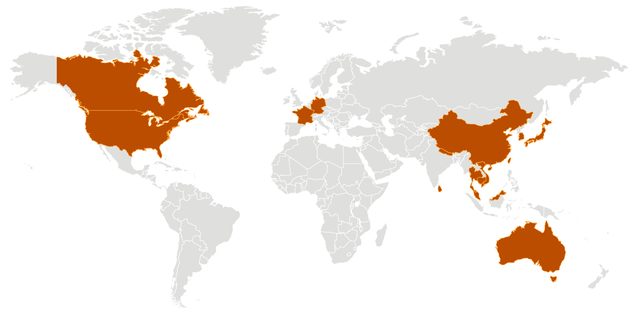 Oil Hit
The outbreak has impacted oil prices too. Crude oil prices have marked a slippage of 3% owing to an increase in the number of cases. Currently, Brent crude is available at $58.89 a barrel. As a result, analysts at Goldman Sachs Group predicted a drop in oil demand to 260,000 barrels a day. Jet fuel mainly accounted for such a drop down. However, Saudi Energy Minister stated that declining oil prices is due to psychological factors and it is too soon to panic.
Stocks Tumbled
With tourism being hit hard by the virus in China, shares of airline companies declined.  The S&P fell 1.6%, which the sharpest decline since 2nd October 2019. Similarly, shares of American airlines dropped by 4% whereas Europe stock market depicted a drop of around 2%. Apart from this, Tokyo's benchmark Nikkei index sank by 2%. China's economy is facing the worst slowdown in three decades as consumers fear to leave their houses despite the lunar holiday.
Effect on Tourism
Several hotel chains including Marriott and Accor are refunding cancellation fees to the customers. Though the lunar holiday is a peak time for profits, companies have suspended their operations until the control of the outbreak. Major casinos in Macau are screening guests for symptoms. Also, several automakers will evacuate their staff from offices in Wuhan. Apart from this, Disney land resort, McDonald's and Google have shut down their outlets/offices in major cities of China.
In all, Coronavirus spread and outbreak is also affecting not only China's economy but global economy too.