Chinese firms looking at a massive debt due to coronavirus as liquidity crunch grips the country. With rising bank debts with banks, China continues to confront the economic effects of the coronavirus outbreak.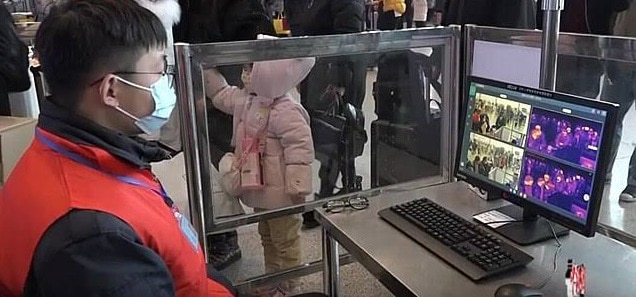 Liquidity Crunch and Small Businesses
Chinese Association of Small and Medium Enterprises confirmed that small and medium firms in China are on the verge to collapse due to bad debts and liquidity crunch. It stated that around 60% of firms would run out of cash in the next two months. Further, it stated that only 10% of them could run for a period of six or more months. Moreover, the workers of these firms are on extended breaks since late January even after the extension of Lunar Holiday till mid-February. Businesses are asking for waivers after drying up of their operations. 
IMF's Projection for China 
According to the People's Bank of China, small and medium firms are the worst hit with liquidity crunch because they account for 60% of the economy while providing 80% job opportunities. Kristalina Georgieva, IMF's Managing Director stated in a meeting that the world's second-ranked economy will see a sharp decline. Though the IMF projected China's economy reviving in Q2, it also seemed dicey if the virus spread continuing for longer.
No Access to Funds
Director of China's largest dealer said that the virus spread has led to the closure of around 100 outlets. An analyst expressed her concern about the dwindling number of small firms. The Chinese government cut interest rates to encourage banks to lend. However, many private businesses complained of not being able to access funds. Hence, without financial support, companies will have to shut down their operations.
ICBC Efforts to Tackle Liquidity Crunch
Industrial & Commercial Bank of China Ltd, the largest lender, has relieved around 14,000 small businesses. Further, ICBC stated that it has provided ¥5.4 billion (USD 770 million) to companies to tackle the virus outbreak. Also, it mentioned approving loan applications of small businesses as soon as possible.
Increase in Bad Loans
Citing the outbreak, China Banking and Insurance Regulatory Commission has relaxed policies on bad debts. Rating firm S&P Global has projected tripling of the banking system's bad loan ratio to 5.6 trillion yuan (6.3%). Besides, this much surge will deplete lenders' average provisions coverage to 55% from 188%. Banks are under-capitalized and hence will not provide loans without collateral. In addition, shipping industry facing huge losses due to disruption in the industry owing to coronavirus.
In all, the epidemic has hit hard China's economy with workers quarantined, dried consumer spending and liquidity crunch.