The widespread outbreak of coronavirus technically called 2019-nCoV from Wuhan has become a challenge around the world . WHO declared a health emergency and warned countries to take control of the situation. Two cases of coronavirus (2019-nCoV) have been confirmed in Kerala, India.
What is Coronavirus?
Coronavirus is a group of viruses causing sickness ranging from common cold to severe respiratory disease. Common symptoms include cough, cold, fever, and shortness of breath. In severe cases, it can cause acute respiratory syndrome, kidney failure, and even death. Its dangerous because it can spread via airborne droplets of infected people. This makes the virus very difficult to control the spreading.
Suspected Patients
India has reported two coronavirus cases from Kerela so far. First cases of suspected coronavirus in India was of a middle-aged man in Bangalore who returned from China. However, he tested negative but is kept in the isolation ward in the hospital. Similarly, three people in suspicion of the virus were kept under isolation but none of them tested positive.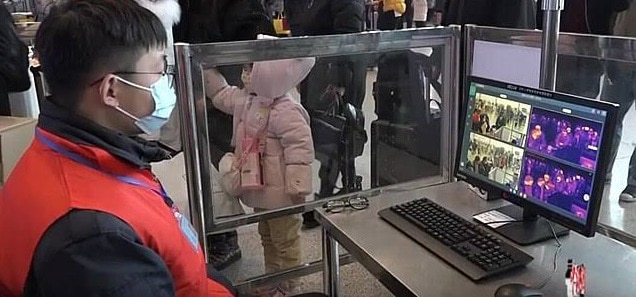 Government Measures
The Indian embassy recently suspended e-visas for and from China due to virus spread. Also, India's ministry of external Affairs requested Chinese authorities to assist in evacuating Indians, mainly students, from Wuhan. Apart from this, the Indian embassy in Beijing has asked Indians to inform them about any shortage of food and water. The Indian Government airlifted 647 Indian citizens trapped in Wuhan recently. Recently airlifted Indian citizens are being kept in isolation at Manesar, India.
Screening at Airports
With the death toll rising to 326 globally due to coronavirus, the Indian government has taken several steps. A total of 3,756 passengers have been screened at Mumbai International Airport. Besides, the international airports in Bangalore, Delhi, Mumbai, Kolkata, Chennai, Hyderabad, and Cochin have set up thermal screenings for passengers returning from China, Singapore, Hong Kong, and Kuala Lumpur.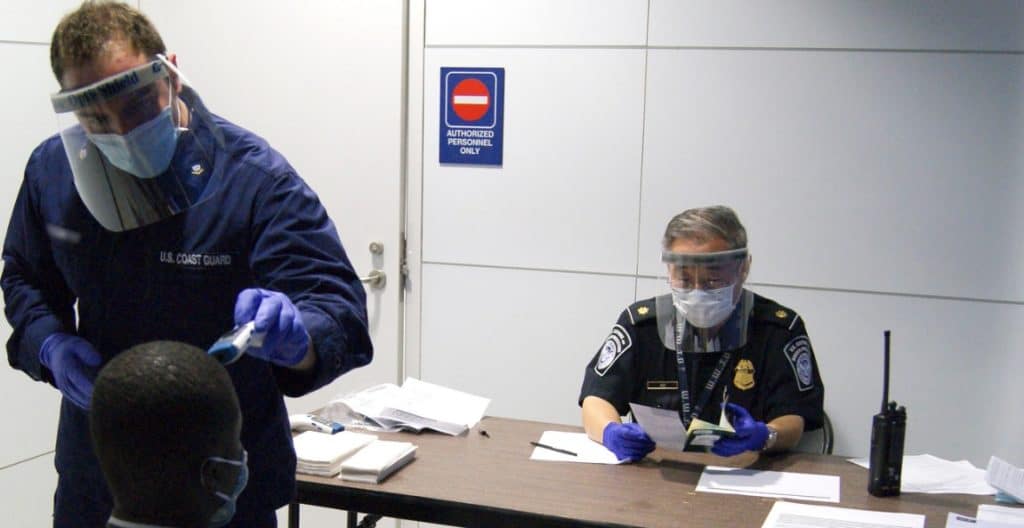 State Government Efforts
Hospitals in Hyderabad set up isolation wards for suspected cases. Also, the Punjab government established thermal sensors to screen passengers at Amritsar and Mohali international airports. Also, a hospital in Patna admitted a woman who recently returned from China in suspicion of this virus. Kerala CM requested to airlift Indian nationals from the Wuhan city in China. Besides, the Indian government advised avoiding unnecessary travels to China citing the outbreak of the virus.
Global Efforts
Japan made arrangements to fly its nationals from Wuhan. Similarly, France also arranged for transport to evacuate its citizens from the city. Besides, the Chinese government has extended the Lunar New year holiday to prevent the virus from spreading. 15 cities in China with population of 57 million people approximately remain under lock-down due to coronavirus. While China slipped in worst, India is also struggling to keep away the virus.
Coronavirus through Nepal Border
Medical experts have expressed their concern for the deadly virus. They said that checking passengers on airports is not enough. India shares a 1,751 km long open border with Nepal which can add to the problem. Further, they stated that the government should establish posts for checkups on the border to prevent the spreading of disease. In addition, experts highlighted that patients consider symptoms as normal flu and approach the doctor when the virus becomes uncontrollable and deadly. Nepal reported the first case of Coronavirus recently. Hence, residents of Gorakhpur are in fear as heavy traffic flows through this border.
Oil and Equity Market Hit
Coronavirus is also affecting the global economy. Sensex plunged over 458 points owing to sell off in foreign markets. Also, NSE Nifty closed 129.25 points (1.06% lower) on 27th January. BSE index showed a similar trend and settled 41,155.12., 1.10% lower. Markets have turned volatile due to the increased number of affected people. Travel and tourism hit severely due to shutdown in China. Demand for oil has come down owing to shut down. Brent crude fell by $1.95 a barrel, or 3.2%, to $58.75, lowest since late October. 
Coronavirus Precautions
WHO issued a list of precautions tackle this flu-like virus. Besides, the health ministry advised suspending traveling to China until control of outbreak of the virus. Individuals travelling to or from China must monitor their health for 28 day period. Apart from this, individuals must not ignore common cold and fever and consult doctors immediately.
WHO advised cleaning hands with soap or alcohol-based cleaner. Further, they suggested not making close contact with the individual showing flu-like symptoms. Advice for non-vegetarians included eating properly cooked meat and eggs, and avoid contact with wild animals. Also, make sure to cover the mouth and nose while coughing and sneezing to minimize virus spread.
WHO's director-general stated that while the majority of affected people showed mild symptoms, 20% of them suffered from severe pneumonia and respiratory disease. Around 11 million people are shut in their homes in Wuhan.