Attempting to decrease onions prices in India, the administration has decided to import 1 Lakh tonnes of onions headed by MMTC. This move may help bring down the increasing onion prices that have elevated abruptly up to Rs 100 per kg in several states including Delhi.
Factors that Led to the Hasty Increase in Onion Prices
One of the major reasons is the floods, particularly in Maharashtra. The flooding disrupted the supply, thereby increasing the demand. Further on, the untimely rains hit onion producing areas of Maharashtra destroying the Kharif crops to add another pointer to the chaos. There is major shortage of onions in India at the moment.
Distribution of Work
The committee of secretaries decided to import onions to control prices, as confirmed by Food and Consumer Affairs Minister Ram Vilas Paswan. To facilitate import of onions, public-owned trading firm MMTC floated a tender on 8th of November 2019. This final date for bidding was 14th of November 2019. Finally, the National Agricultural Cooperative Marketing Federation of India (NAFED) will prepare and direct the distribution of imported onions throughout the country.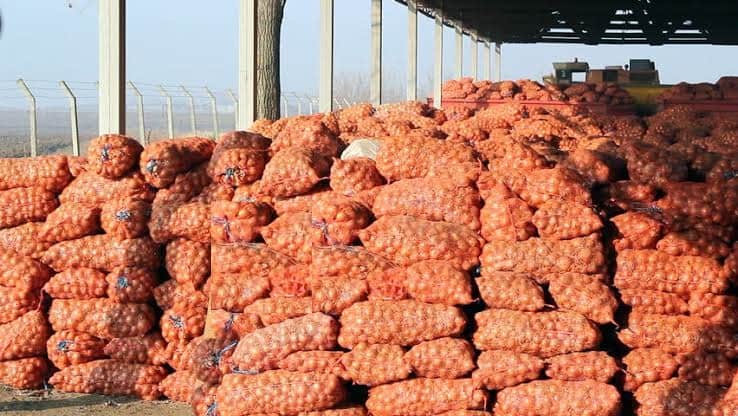 To Achieve the Motive
The MMTC has currently allotted a tender to import 2000 tonnes of onions from Dubai. Further on, MMTC is exploring opportunities to import from other countries at cheaper prices. In addition, another tender is yet to concur on December 2019. For the tender in December, bidders are advised to submit proposals to import a range exceeding 500 tonnes of onions.
The government is regularly in contact with the state to guarantee that their requirements are being accommodated. Further on, the government is frequently monitoring and regulating the prices, demand and supply of onions. Additionally, the administration warned traders from Delhi, Maharashtra, and Rajasthan against hoarding. They further stressed that any manipulation in the prices will lead to serious consequences.
Department of Consumer Affairs is closely monitoring the availability of onions to ensure smooth supply throughout India. Government intervention was necessary to control the rising prices of onions in India.