The soaring price of onion has created a problem for the public. Concerning the onion crisis, MMTC confirmed a tender to import 11000 tonnes of onions from Turkey.
Tender
This is the second tender issue of the order for onions by the Metals and Mineral Trading Corporation (MMTC). This consignment will reach India by the first week of January. The previous import order was for 6,900 tonnes from Egypt that is expected to reach the port by mid-December. The prices ranged from Rs 80-120 per kg in the national capital. The government set up a separate committee under Amit Shah (home minister) and consumer affairs, agriculture and transport ministers to regulate the onion prices. Moreover, the government has lured the Indian embassies in Afghanistan, Iran, and Egypt, major onion producers to assist with the imports. Besides, the government has restricted the hoarding of onions, wholesale withholding and banned exports of onion.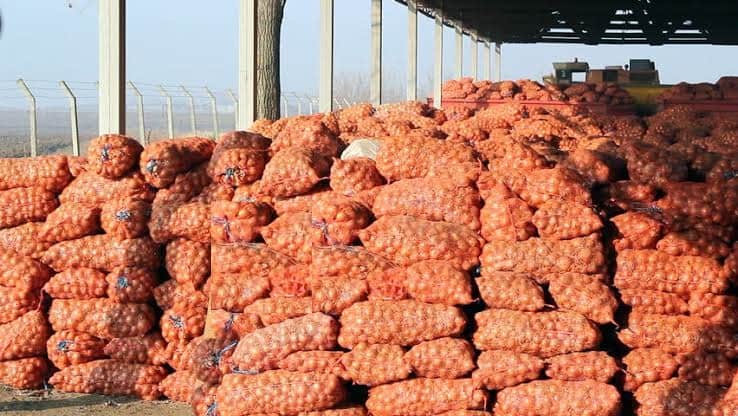 In addition, Ram Vilas Paswan, Consumer Affairs, Food, and Public Distribution Minister, stated in Lok Sabha that out of 57,372.90 MT onions in buffer stock, 26735 MT onions were distributed to state governments and other agencies to avoid a rise in prices.
Reasons for Crisis
Onion is an important ingredient of the staple diet in South Asian countries. It harvests in three duration, (March to June), (October to December) and (January to March). From July to October, the supply comes from stored onions. Two factors accounted for the shortage of onions in 2019-20. Firstly, the delayed monsoon delayed the sowing of Kharif onion and secondly, extended rainfall at the time of harvest in Karnataka, Maharashtra and Madhya Pradesh damaged the produce by 26% thus adding to the shortage.
To improve the situation, the union government sanctioned the import of 1.2 lakh tonne onions. MMTC onion tender should help in reduction in prices. Further, the central government has directed the National Agricultural Cooperative Marketing Federation of India (NAFED) to distribute onions to deficit states from surplus producing states.
 In conclusion, the government is taking necessary to control the price hike and price should come down by next month.