Hard hit by India's ban on the export of onions, Bangladesh was forced to fly a plane full of onions to curtail shortage. Onion prices in India are also somewhat depicting the same situation. Now it is to see whether India will follow the same path or not.
Shortage in Bangladesh
After India stopped the export of onions due to less production prices of onions rocketed sky high. India imposed a ban on export of onions due to heaving flooding in areas producing onions. Bangladesh imported a plane full of onions to tackle the soaring prices. Onion costs 30 takas (INR 25.26) per kg but it now costs 260 taka (INR 219) per kg. Due to a shortage of supply, the prices hiked to such an extent that even Prime Minister Sheikh Hasina stopped consuming it. Bangladesh imported onions through Chittagong city's major port from Myanmar, Egypt, China, and Turkey.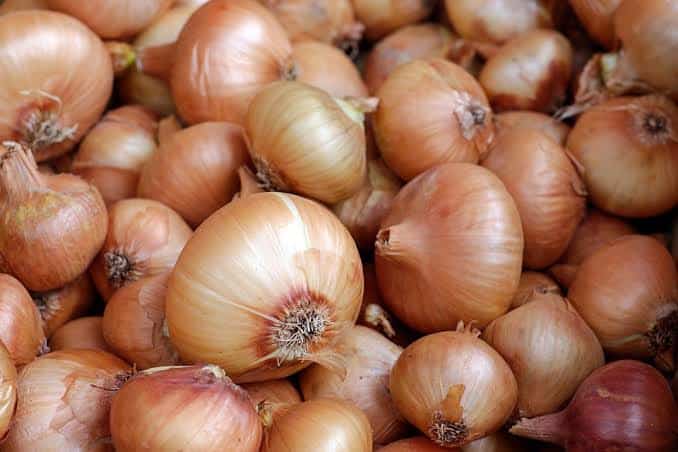 Being an ingredient of staple dishes, it is impossible to stop consumption of onions. The soaring prices are affecting the businesses also. Restaurants and small snack vendors have stopped using onions in their dishes. Moreover, people struggle to get onions at a discounted rate of 45 takas by standing in long queues from the Trading Corporation of Bangladesh (TCB).
People also blamed traders dishonesty for skyrocketing prices. An importer of Bangladesh stated that traders lock a high price on the consignment and then squeeze the supply in a particular area. Jafar Uddin, Bangladesh's Commerce Secretary announced the artificial crisis created by dishonest traders in Dhaka that contributed to such high prices.
India's Situation
The rise in onion prices depends on two factors. One is the delay of monsoon which delays the sowing of Kharif crops and monsoon at the time of the harvest damaging the production. India faced both these situations this year and thus banned the exports. Buffer stock with the government and immediate ban on hoarding controlled the situation. The prices ranged from Rs 60 to 70 per kg last month in the nation's capital. MMTC floated a tender to import over 1 lakh tonnes of onions to India. Onions shortage situation has improved now and flying a plane full of onions won't be necessary in India.
In all, the onion prices in Bangladesh continued to rise since India's ban in September.