Indian Coffee exports deteriorate under the pressure of pandemic lockdown. Notably, as India slumps market share in Europe, coffee exports decline.
Drop in Coffee Exports
Several sectors, including coffee exports, have taken a hit because of the countrywide lockdown in India. Brazil is the biggest exporter of coffee in the world. It has benefited from the devaluation of its currency and also large scale coffee production. The Indian coffee industry, which is mainly composed of small and medium-scale farmers, has not been able to keep up as importers are attracted to the lower prices offered by the Brazilian counterparts.
Coffee Production Set to Increase in India
Karnataka, Kerala and Tamil Nadu are the three biggest producers of coffee in India. Although exports have gone down, there has been a slight surge in production in Arabica and Robusta yields because of favourable weather conditions. But unfortunately, a lot of coffee farms in the country had to close down in the event of the pandemic. Thus, farmers couldn't complete the harvest on time that led to an overall loss of an estimated 5% of the coffee crop.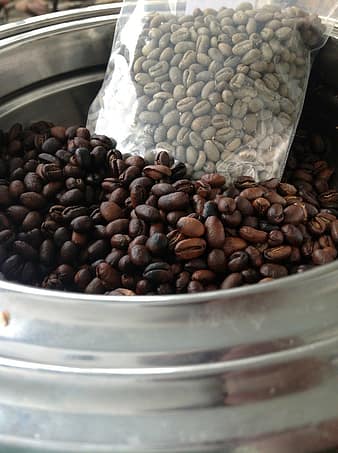 Sector Staring at a 7 Billion Rupee Loss Due to COVID-19
The restaurant and food industry took a massive hit during COVID-19 pandemic and, further impacted coffee exports as well. Demand for coffee remains low due to uncertainty and negative sentiment across the World. Since the buyers have also incurred losses, they are offering lower quotations. According to Mr Ramesh Raja, the Indian coffee sector has already suffered a massive loss of 7.36 billion rupees. Coffee Exporters Association demanded a 20% increase in working capital and a 2% interest subvention to tide over this crisis.
Free Trade Agreement with EU Will Help the Sector Recover
Vietnam is another major producer of coffee in Asia, along with Nepal and India. India and the EU have been negotiating a Free Trade Agreement since May 2013, but there hasn't been much progress. Nevertheless, the Federation of Indian Export Organisations' (FIEO) President S K Saraf urged the minister of Commerce, Mr Piyush Goyal, to fast track the agreement between India and the EU. Further, he also adds that Vietnam had signed a similar deal with the EU that could give them an upper hand.
In all, the acceleration of talks between major powers is essential to subside the burden. Also, providing relief and subsidies to producers and exporters may help in the recovery of Indian coffee industry.