Despite government efforts, the share of agriculture to the GDP gradually decreases every year. However, tech-savvy entrepreneurs are using technology to uplift farmers in India.
Need for Farming Technology
While 80% of farmers in the USA use smart farming technologies, Indian farmers still depend on monsoon for the future of their crops. Smart farming technologies include several technological advancements that make agriculture more predictable and profitable. It can help farmers in measuring soil and weather conditions, including ambient temperature, humidity, dew point rainfall. Apart from this, it can assist farmers in identifying the need to use the correct kind and amount of seed. Also, forecasts about pest attacks can help farmers in taking preventive and protective measures in time.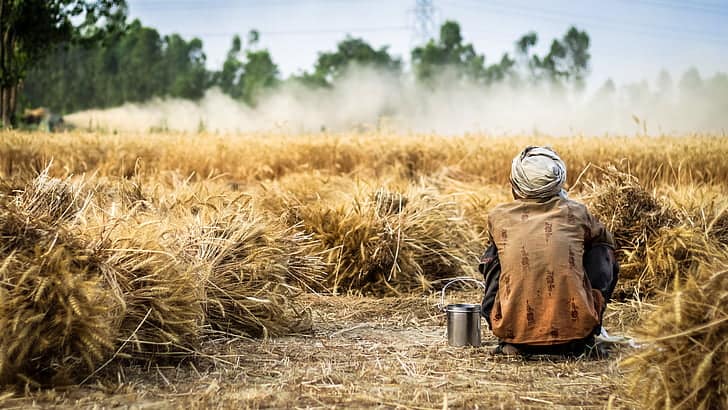 Online Sales
The technology has come as a rescue for the farmers in India. Silme Marak, a farmer in Tura town of Meghalaya, is earning 70% more per kg on her pineapple yield which she thought would have to be left to rot as there were no buyers. However, marketing her produce on the A-Bani app allowed her to sell directly to customers, even in lockdown.
Similarly, Harvesting Farmer Network, run by Ruchit Garg based in Chandigarh, is a virtual network connecting farmers to customers. He claims that his team has sold around 20,000 tonnes of product in two months. This includes grapes of Bangalore, avocados of Nilgiri, and papaya from Chhattisgarh. That apart, social entrepreneur Anand Sankar of Uttrakhand has sold 250 boxes of apples through a social media campaign. Not only this, but several mango farmers of Maharashtra were also relieved when they were able to sell their produce via Gaia Agritech, owing to agricultural technologies.
Salinity Tolerant Paddy Innovation
Around 3 million hectares of coastal land threatens the livelihoods of millions of small paddy farmers in India. However, CSSRI with multinational effort has developed 120 new salt-tolerant rice varieties with advanced technology. Also, this number includes several salt-tolerant seeds for different types of land and rice consumption preferences.
AI to Reduce Cost and Wastage
Farmpal, Pune based Agri-startup is using AI to reduce farm food wastages in the supply chain. It has provided a mobile app, connecting farmers and customers. The app also streamlines inventory management, order cycles, supply-demand forecasts, and analytics. AI uses the available data to reveal peak and off-peak days for each customer segment and seasonal variations. The prediction of demand a week before allows farmers to keep up with the supply, minimizing the wastage.
In all, the technological advancement in agriculture is the only way out of the agricultural distress not only in India but around the world.