The state government takes measures to address the challenges of MSMEs amid lockdown. Karnataka government and Global Alliance for Mass entrepreneurship set up MSME support helpline.
Government's Support to MSMEs
Madan Padaki, Co-Founder, GAME stated that they are glad to partner with the government of Karnataka to set up the model. Mr Maheshwar Rao, Secretary, Commerce & Industries Department (Karnataka) stated that protecting this group of most vulnerable entrepreneurs is the need of the hour.
Also, Karnataka has a broad base of small enterprises with 7.85 lakhs units with an investment of Rs. 83,000 crores. Around 54.31 lakh people depend on their livelihood on these enterprises in the state. Hence there is an urgent need to extend every possible support to them. Therefore, the helpline is one such step to reach the government's support to them in such a difficult time. 
Role of deAsra Foundation
DeAsra foundation is one of the actively engaged partners in Support Network, focusing on providing resources and services to micro & small businesses. Pradnya Godbole, CEO, deAsra Foundation (non-profit organization, and partners with GAME) stated that the helpline is a means to the support. Besides, the conversations with 75,000 beneficiaries revealed that entrepreneurs require assistance to get through such a time. Also, the network would prepare them for the new normal of business doing. 
About GAME
GAME is a non-profit organization operating under Junior Achievement India Services. It assists in learning, innovating, and building a self-sustaining mass entrepreneurship ecosystem collaboratively. Also, the organization aims to launch a 'mass entrepreneurs' movement for creating and sustaining 10 million jobs in MSMEs.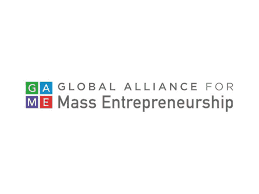 In all, the support network will help the entrepreneurs to survive and thrive again. 
Support Helpline for MSMEs
The government of Karnataka has collaborated with GAME to establish a support network for MSMEs and small businesses. The network will provide the latest information about central and state government schemes. Further, it will cater to legal, compliance, and credit-related queries. Besides, it will provide counselling for reducing anxiety among entrepreneurs during the current situation.
For more information click here. Also, the entrepreneurs can call +91-7397779520 to inquire about the mentioned issues. The helpline runs from 9:30 AM to 6:30 PM from Monday to Saturday. Currently, it is only available in Karnataka in the Kannada, Hindi and English languages. However, the benefits will be extended to others across the country soon.