India records trade surplus the first time after 18 years. It shows a rare trade surplus due to the depressed demand for imports amid the coronavirus pandemic.
Trade surplus
The Ministry of Commerce and Industry's data revealed a surplus of $790 million in India's merchandise trade in June. While merchandise imports fell 47.59% in June to $21.11 billion, exports fell 12.41% to $21.91 billion from a year ago. India last posted a trade surplus of $10 million in January 2002. Ajay Sahai, director-general of the Federation of Indian Export Organisations appreciated the marginal surplus. However, he added that there is yet more to analyze the degree of contribution of lockdown, import restrictions, and slow down to the fall in imports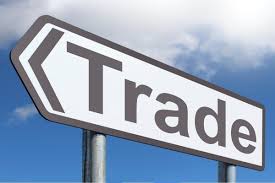 Decline in imports
As coronavirus hit demand, imports of crude oil, electronic items, gold jewellery, and other industrial products contracted sharply from March to June. Oil imports witnessed a decline of 55.29% to $4.93 billion in June. Also, gold imports contracted 77.42% to $608.7 million.
Exports Showing Improvement
Khushwant Jain chairman of Indian Oilseeds and Produce Export Promotion Council said that oilseed exports are showing improvement as the government is working on resolving issues related. That apart, Mohit Singla, the chairman of Trade Promotion Council of India (TPCI), said that economy is gradually repairing, fading the supply shock. Besides, industries are normalizing as workers have started returning to their work. This is preparing the industry to meet global demand.
A Temporary Surplus or Prospect for Future Growth?
India's exports have been hovering around $300 billion since 2011-12. Teresa John, an economist at Nirmal Bang Securities Ltd, said that trade surpluses in India lasted at most for a month. However, this time India is heading towards the second quarter of the current account surplus. It would ultimately translate into a positive trade balance, thereby supporting the Indian rupee. Kotak Institutional Equities (KIE) economists reported that with stable oil prices in the current range, GDP could register a surplus of 0.6% in FY 2021.
In all, Economists do not project an immediate revival in imports, given the high prices and uncertainty in income growth.