Punjab Agriculture University estimates farmer level and storage level losses through a study. The government of Punjab incurs losses of more than INR 2000 crore every year on wheat procurement.
Losses on Wheat and Paddy Procurement
A study by PAU Ludhiana revealed post-harvest losses of over Rs 2,000 crore annually on around 63 lakh hectares (155 lakh acres) in Punjab. The report explained two types of losses, including pre-harvest and post-harvest. Firstly, the pre-harvest losses which occur due to pest/disease attack or unfavourable weather conditions. Further, it divided post-harvest losses into two categories, comprising of loss at the 'farm level' and the storage level. The loss at the storage level occurred at godowns and warehouses. Experts claim that both types were responsible for the massive loss of income to farmers as well as the government.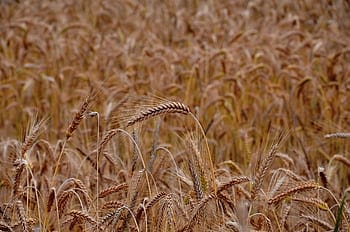 Professor D K Grover, author and former director of Agro Economic Research Centre, PAU explained that post-harvest losses for wheat were 1.84 kg per quintal and 35.81 kg per acre. On the other hand, post-harvest losses for paddy were 4.43 kg per quintal and 122.38 kg per acre. Further, Dr J M Singh, professor at PAU, explained the grain loss that happens when farmers take loose grain to Mandis in trolleys.
Professor Grover stated that losses occur at every level of harvest and storage. An official from FCI said that quantum of loss at the government level is enormous owing to lack of proper storage.
Estimated losses
Punjab produces around 175 lakh metric tonnes of wheat and 168 lakh metric tonnes of paddy annually. According to the study, the total paddy loss came around 8.31 lakh metric tonnes, considering 122.38 kg per acre. Similarly, wheat loss at 35.81 kilograms per acre, would come to 3.09 lakh metric tonnes. This makes a loss of Rs 590 crore with the MSP rate of Rs 1,900 per quintal for wheat. Also, Rs 1,500 crore for paddy with MSP of Rs 1,868 per quintal. This makes a total loss of 2,090 crores at the farm level.
In all, there is a need to develop post-harvest agriculture infrastructure to eliminate unnecessary losses both at farmer and government levels.