Even as restriction ease, consumers show no sign of returning to the pre-pandemic level of economic activities. COVID changes consumer behaviour permanently, and hence firms will need to tailor the brand accordingly.
Altered Consumer Behavior
People's changing buying habits reveal that they have learned to live with the reality of COVID. To be more precise, they have accepted the 'new normal'. Accenture Covid-19 Consumer Pulse Research report revealed an increase in demand for local brands owing to changing consumption patterns.
The survey (mid-March to June) included 45000 respondents from across the globe, of which 2500 were Indian consumers. It found that 90% of consumers have changed their way of life, work, and consumption. Besides, there has been an inclination towards online grocery shopping. People are making more sustainable choices, minimizing food wastage, and encouraging virtual consultations.
Anurag Gupta, Managing Director and Lead – Strategy & Consulting, Accenture in India, said that companies would need to come up with ways to rebuild consumer confidence due to the change in consumer behaviour.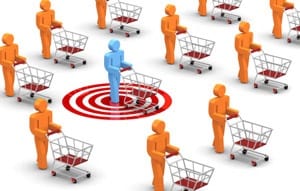 Online Shopping, Virtual Consultations on Rise 
Similarly, McKinsey conducted a consumer survey across the globe from mid-March. It aimed to understand the impact of COVID-19 on consumer sentiment and included respondents from over 45 countries. It revealed that the optimism for recovery has dipped for the majority of countries. However, China and India are more optimistic as compared to other Asian countries, Europe and the USA. Also, it found people's inclination towards online shopping despite the re-opening of shops. Moreover, people in the countries surveyed said that they would wait for instructions of medical authorities to resume theirs out of home activities.
Local Businesses Become Technology Efficient
While departmental stores and supermarkets continue to make their contribution in India, a survey shows that Kirana's or small retail stores used technology during COVID to provide the services to locals. Jumbotail, an online wholesale market place with 25000 such stores, said that Kiranas used their apps to order throughout the lockdown. 
In all, consumers have shifted to real value products and have cut down on discretionary categories owing to prolonged financial uncertainty induced by the pandemic.