The pandemic calls for strengthening rural infrastructure to the core. A decentralized cold storage system can be a step towards making the Indian agriculture self-reliant.
More Jobs Required in Rural Areas
The pandemic has turned out one of the worst health and economic crisis, posing several challenges. As the number of cases climbed up, several working in the unorganized sector lost their livelihoods and hence returned to their villages. Now that they have reached their homes, they are likely to remain there in the near future and therefore will need a source of income there.
Need of Strengthened Rural Infrastructure
Prime Minister Narendra Modi's vision, Aatmanirbhar Bharat or self-reliant India is unachievable without improving rural livelihoods. That said, agriculture, horticulture, forestry, animal husbandry, dairy are the activities that make the majority of income to the rural people. However, these activities are limited and seasonal. Besides, the pandemic has enhanced the issue of food wastage of perishable agricultural commodities.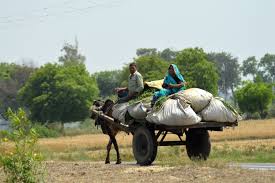 Potential of Decentralized Cold Storage
The lack of proper cold storage facilities forces the farmers to sell horticultural produce at a low price. Improving the cold storage system will make Indian agriculture resilient to shocks. Also, it will create more jobs for the suddenly increased rural population. Further, it will promote local entrepreneurship development.
Given the vast production of perishable agriculture produce in India, decentralized storage facilities at the farm level can do wonders. The government can support alternative power cold storage low-cost solutions based on solar or biomass. These units can have a storage capacity ranging from 5 to 15 metric tonnes (MT) powered by compressor-less refrigeration systems. Besides, this system uses hot water at high temperatures to run a refrigeration cycle and can maintain a temperature of 5 degree Celsius.
In all, experts have predicted that India can set up around 250,000 such a system which can create around one million jobs in operation, maintenance, collection, and allied services.