Despite the reopening economy, China faces the dire reality of falling orders from overseas customers. China's economic recovery slows down as the world curbs demand for Chinese goods.
China's Economic Recovery
With the ease of restrictions in China after three months of aggressive coronavirus measures, factories have started their operations with full efficiency. However, the economic recovery shows signs of stalling. The data released by the National Bureau of Statistics on 14th June showed continued expansion. The government's official non-manufacturing PMI jumped to a four-month high of 53.6 in May owing to a strong recovery in construction activity. China's official production purchasing managers index showed a reading of 50.6 marked. The Caixin China manufacturing purchasing managers' index showed factory activity jumping to a four-month high of 50.7 in May from 49.4 in April. Both the indexes showed expansion in May.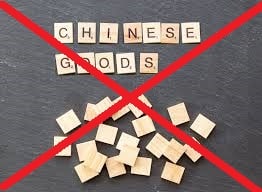 The Stalling Signs
However, the magnitude of the gains fell for a second straight month. Further, a subindex to measure production came down to 53.2 from 53.7 in April. The new-export-orders subindex, measuring external demand, remained in the contradictory territory despite improving to 35.3 in May. Besides, the Caixin PMI survey showed a contraction in new export orders at a historically sharp rate.
Expert's Opinion
A senior economist at Caixin Insight Group Wang Zhe stated that the production remains much more robust than demand owing to stabilized supply chains. Yang Weixiao, a Beijing-based economist at Kaiyuan Securities, noted that the overall economic recovery from the coronavirus disruption seems slow. Further, he stated the fact that weak demand is the biggest hurdle in the rebound. He added that the continued soft demand would hobble the small Chinese manufacturers. Despite the disruptions, the government of China is determined to achieve its goal of eradicating poverty and creating nine million jobs for Beijing. However, the continued export weakness will take a toll on the government's efforts as the exports make an essential benefaction to the growth of China's economy.
In all, China may have resumed its economic activities; however, its recovery depends on how speedily its trading nations recover.