The Confederation of All India Traders (CAIT) has boycotted around 500 items from China as the border issue escalated on Line of Actual Control (LAC) on 16th June.
Boycott of Products from China
The CAIT has issued a list of 500 items from China to be boycotted after considering criticism by business associations. This list includes toys, fabrics, textiles, apparel, everyday objects, kitchen items, furniture, hardware, footwear, handbags, and luggage. Also, it has electronics, cosmetics, electronics, watches, gems and jewellery, stationery, paper, household items, health products, and auto parts.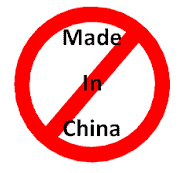 Focus on Scaling up of Domestic Production
CAIT National President BC Bhartia reported that the list includes those items which can be produced in India, replacing the imports from China. Moreover, the list under the campaign 'Indian Goods – Our Pride' include items that do not require specific technology for production. The Trader's body has targeted to meet the shortfall of $13 billion in imports from China by December 2021.
Further, Bhartia added that they will discuss the matter with the Commerce Ministry. They will call for the government's support in scaling up the domestic production by aiding the small enterprises. China is India's one of the largest trading partners. Also, the country annually imports goods worth Rs 5.25 lakh crore ($70 billion).
China's Non–Market Economy Status
It was after several negotiations in December 2001 that China became a member of WTO. The organization granted the membership on a condition of treating it as a non-market economy for anti-dumping proceedings. Though the 'non-market economy' status term expired in 2016, several nations including have desisted it from granting the status of the market economy. A non-market economy is the one that has a monopoly over prices and hence the costs of the imported products set by the state. India has initiated around 18 anti-dumping proceedings in 2019, most of which are against China.
In all, the trader's body has rightly acted out in the spirit of national interest. However, the list did not include any item which had unfeasible domestic production or of which there was no alternative import source.