In relief to MSMEs liquidity vows, the Indian government may announce 'Fund of Funds Scheme'. The decision of allocating more funds in budget 2020 will provide relief to MSMEs.
The Scheme
Based on suggestions of former SEBI chairman, UK Sinha, the MSME ministry is planning to allocate Rs 12,000 crore in the upcoming union budget. This is 71% above the previous budgetary allocation of Rs 7,011 crore. The ministry has used 78% of the amount allocated in the previous year. Also, the government is seeking to extend the interest subvention scheme, announced by PM Modi in 2018. This scheme provides a 2% interest subvention on all GST registered MSMEs on all fresh and incremental loans.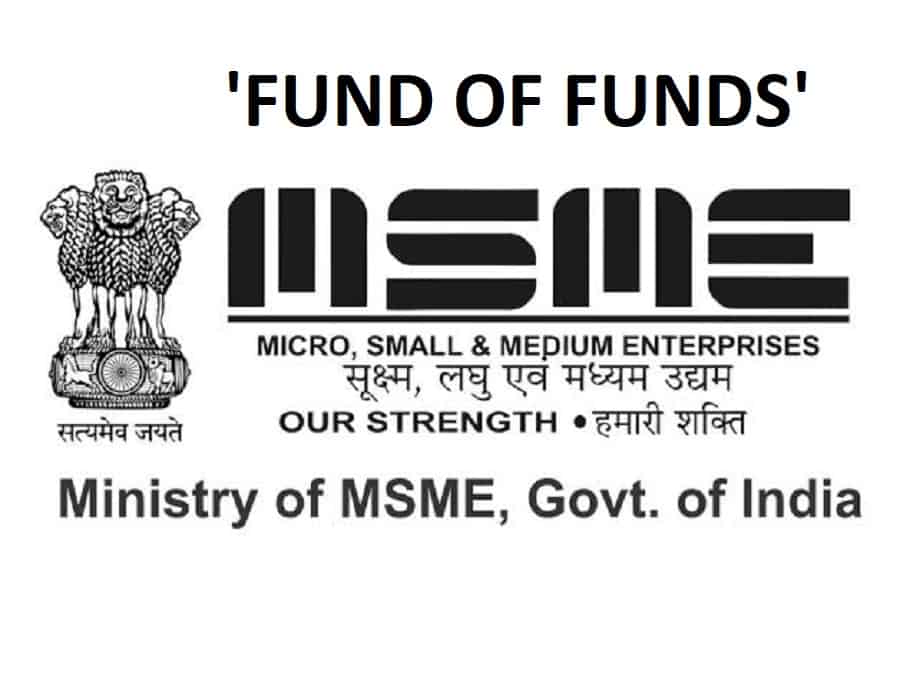 Role of MSMEs
Chandrajit Banerjee, director-general, Confederation of Indian Industry stated that MSMEs need a bolster, being driver of economic growth. He further stated that MSMEs play an essential role in the promotion of exports, entrepreneurship, and employment
Challenges to MSMEs
MSMEs face several challenges due to their informal structure. Banks resist lending loans to them due to a lack of their credit history. Further, the RBI report confirms that MSMEs are unable to attract capital from venture capital financing. Besides, lack of skilled manpower remains a challenge for a long time. Currently, there are 63.38 million MSMEs in the country which have a value of less than Rs 10 crores.
Fund of Funds scheme
RBI expert committee in June 2019 suggested the creation of a distressed asset fund of Rs 5000 crore and Fund of Funds to assist private firms to invest in MSMEs. It also suggested doubling without collateral loan limit to Rs 20 lakh. The recommendations are being considered in the current budget session.
The MSME ministry is working towards enhancing job opportunities in rural and tribal areas. Setting up more and more industries will provide alternative jobs to the rural population. Besides, the ministry will focus on developing clusters of MSMEs.
In all, the government is making a way for MSMEs to increase their contribution to GDP from 29% to 50%.