A sharp increase in rural unemployment pushes the overall unemployment rate in India to a five-week high. Crores of people surrounded by uncertainty and despair, surviving on inhumanly low wages or charity. 
High Unemployment Rate
A report by CMIE revealed a decrease in the labour participation rate for the week ended August 9 at 40.62% as against 40.7% in July. Also, it reported an overall unemployment rate of 7.43% in July. It noted that several states, including Bihar, Andhra Pradesh, Delhi, and Rajasthan, have unemployment rates more than the national average.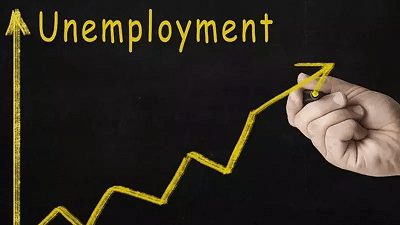 Increase in Rural and Urban Unemployment 
The Centre for Monitoring Indian Economy reported an increase in the unemployment rate in urban areas to 9.31% from 8.73%. Also, rural areas witnessed a jump of 190 basis point in the unemployment rate to 8.37%. The private think tank surveys 10,900 households every week to yield a sample of 35,900 for the estimation of weekly unemployment.
The pandemic, along with lockdown forced the Indian economy into twin shocks. It is interesting to note that India was struggling with high unemployment levels even before the epidemic. The country took three months, till August, to return to pre-pandemic levels of joblessness. 
K.R. Shyam Sundar, a labour economist, noted the severe scenario with the return of migrant workers. He said that the completion of Kharif crop sowing in rural areas would increase unemployment from the short to medium term. Besides, the employment-generating schemes like MGNREGA will not help curb it as it has a mismatch for wage and skill.  
During and After Lockdown
According to CIME, the unemployment rate hovered between 7 to 8% before the pandemic despite the moderate growth speed of the economy. Oxfam report in 2019 revealed that the top 10% of the Indian population owned 77% of the total national wealth, depicting the extreme concentration of wealth.
The lockdown resulted in a loss of nearly 80 lakh jobs in March. This number increased to 12.8 crores in April. Both formal and informal sectors saw the distress. As the lockdown eased, the majority of self-employed, business, and salaried people returned. Also, several others gave the hope of joining the workforce, depicted in the falling work participation rate.
 In all, though the government responded to the situation through the stimulus package, the joblessness rates are alarming. The restoration will take time as pandemic has affected local trade segments severely.