The air quality index in Delhi soared to severe 570 owing to the rise in stubble burning incidents. Reports say that the stubble burning in Punjab and Haryana has 35% contribution in Delhi air pollution. System of Air Quality and Weather Forestry and Research (SAFAR) pointed the stubble burning to be the major reason behind the degradation of air quality in Delhi.
Stubble Burning Incidents Rise to Thousands
Over 3105 stubble burning incidents reported in Punjab in October. According to Punjab Remote Sensing Centre, around 15,132 active fire incidents related to Stubble Burning in the state after harvest of paddy. The incidents reported in 2018 for the corresponding period were 12,762.
In Sangrur district of Punjab recorded 144 such cases, fine of Rs 3.64 lakh was imposed on farmers.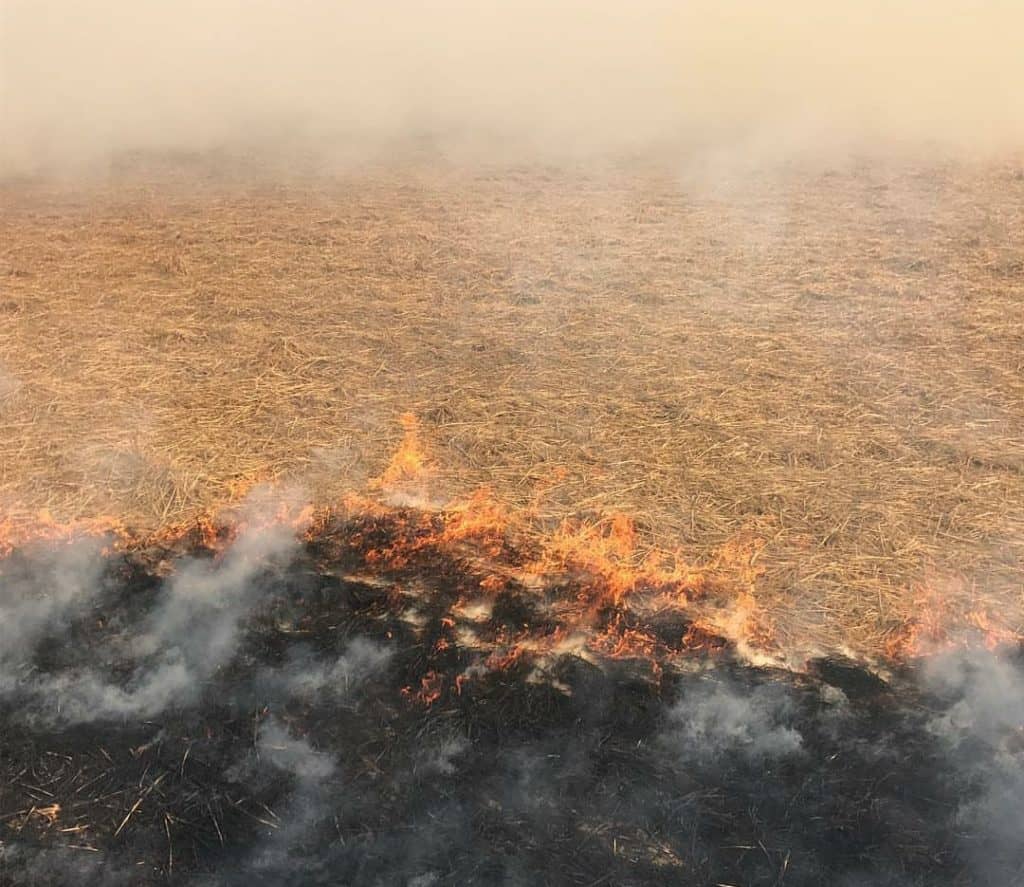 3700 stubble burning incidents recorded in Haryana in the months of September and October. According to reports, police filed FIR against 115 farmers in Haryana for not adhering to 'stubble burning' ban in the state.
Around 200 farmers reportedly booked in UP's Pilibhit district for stubble burning cases. The city magistrate said that the investigation is still in the process and number of farmers booked might increase. He added that the despite awareness drives conducted in the rural areas the stubble farming incidents have increased. Farmers will be charged in accordance to the rules of NGT.
Lack of Financial Assistance
Farmers set their farms on fires in order to get rid of stubble easily, despite being aware of its impact on environment. Most of the farmers cannot afford the labour and the machine cost required to remove stubble safely.
The fine charged by the officials for stubble burnings add to the plight of farmers. Farmers are protesting stating that they been the easy target while major pollution comes from the factories.
Experts believe that farmers will dispose stubble without burning them if government provides financial assistance, like providing labour cost for each acre of farm. Farmers can make profit by selling paddy stubble too.
However, according to reports, Punjab and Haryana government have provided 50-80% subsidy for machinery and equipment required for management of paddy straw.
Delayed Sowing
In an attempt to conserve the ground water, the government forced the farmers by law to sow their rice crops during monsoons by limiting the water usage in the months of May and June. This resulted in subsequent delay in the harvest of rice crops, leaving less time for sowing rabi crops. Thus, in order to prepare the farm for next sowing season farmers practiced stubble burning for their faster removal.
In conclusion, stubble burning incidents are slowly reducing as we move closer to the Rabi sowing. Air quality set to improve due to increase in wind speed in North India.