Former RBI governor Raghuram Rajan highlights the worrisome state of the Indian economy because India's fiscal deficit obscures a lot. "Indian economy is too big to run from PM's office," says Rajan while delivering OP Jindal lecture at Watson Institute at Brown University. He stated that centralization and unplanned economic events have dropped India's economy to a six-year low of 5% in quarter one of this financial year.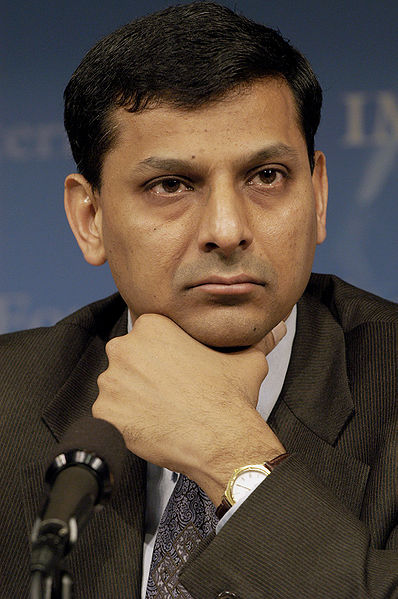 Growth Figures
The data released by Index of Industrial production on 11th October depicted that India's industrial output came down by 1.1% in August. Moody's, international rating agency, cut down India's expected GDP growth rate for the financial year 2019-20 from 6.1 to 5.8%. The investment-led slowdown has expanded to consumption and has caused financial stress in rural households.
Long Term Affects of Demonetisation and GST
Raghuram Rajan criticised demonetisation and GST, the former governor said that these were the straws that broke the back of the Indian economy. The sequence of its launch further added to the deceleration of the economy as it was already in a weak state. The government removed high-value currencies from the market but was unable to remonetise immediately. This resulted in a decrease in consumption. He termed demonetization as a 'misguided concept'.
Fiscal Deficit
The actual fiscal deficit has been fixed at 9 to 10% by global investment firms. Rising Non-Performing Assets reveal the alarming position of the country's economy. The welfare schemes further take down the future budget. He further added that a fall in investment, consumption, exports and the NBFC crisis has slumped economic growth.
Government's Focus
Rajan stated that the government lays more stress on public distribution and welfare without any coherent plan for growth. It aims to have a political impact on people which is why it is advancing welfare programs while being in a debt. "We have a habit of going back and forth, the FDI level hasn't changed despite reforms" said Rajan.
The centralized decision-making process does not yield tested outcomes.