The Orissa government under Naveen Patnaik has introduced a new scheme named the "Balaram scheme" to benefit farmers. It will help 7 lakh farmers receive agricultural credit worth Rs. 1040 crores in the next two years.
Balaram Scheme- A follow-up to KALIA
In 2018, the Orissa government introduced the KALIA (Krushak Assistance for Livelihood and Income Augmentation) scheme. It gave financial assistance of Rs. 10,000 to marginal farmers in the state. The current system is a follow-up to this. Chief general manager of NABARD Mr A Chandra Sekar said that this was a first of a kind scheme in the country. And, the ATMA (Agriculture Technology Management Agency) will co-ordinate activities at the district level.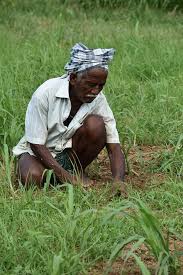 The Working of the Scheme
Landless farmers do not have any collateral. As a result, they find it hard to secure loans. As per this scheme, landless farmers can form joint liability groups, and this will act as their social collateral to ensure agricultural credit. Further, this is timely help from the government to farmers who are struggling because of the lockdown. According to agricultural officials, the database of landless farmers from the previous KALIA scheme will be useful.
Agencies Involved in the Scheme
The scheme is in collaboration with the National Bank for Agriculture and Rural Development. Also, 70,000 groups of farmers (5-10 in each group) will benefit from the scheme. Additionally, each group will receive a loan of up to 1.60 lakhs. The State Level Banker's Committee will co-ordinate this.
In all, the scheme seems like a saviour for a lot of struggling farmers. But a few concerns have been raised by the opposition. They feel that this scheme is to cover up the failure of the previous KALIA scheme. Though the plan sounds good on paper, we will have to wait and see to know how it pans out.