Nirmala Sitharaman pounds onto SBI Chairman for inefficiency on failures to extend loans to troubled tea garden workers in Assam. The Union finance minister lamented the behavior of bank officials in Assam.
FM Blasts SBI Chairman for Inefficiency
Nirmala Sitharaman in a leaked voice recording directed Assam state banker's committee to remove all obstructions blocking money of tea garden workers. The Assam government opened 8 lakh accounts of tea garden workers in 2017 and transferred Rs 5,000 as an incentive. However, a large section of potential beneficiaries was unable to get the benefit due to a half-hearted approach of bank officials. Further, Nirmala Sitharaman rebuked the local bank officials for being insensitive towards poor tea garden workers of Assam.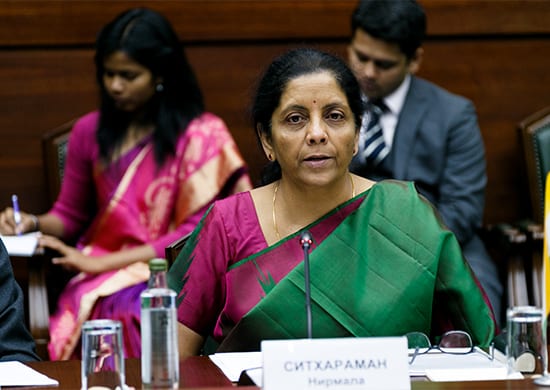 Failure of SBI
Lashing at SBI chief, Rajnish Kumar, Sitharaman criticized the banks for inefficiency and failure and regarded SBI as a heartless bank. The statement was a part of the meeting between Nirmala Sitharaman and bankers, held at the end of February. The rage came out as 2.5 lakh bank accounts of Assam tea garden workers became non-operational owing to lack of acceptable Know Your Customer (KYC) requirements. Additionally, this has made the implementation of Direct Bank Transfer difficult.
Further, she held SBI chief responsible for the failure and alleged it as an utter omission of job. Further, she mentioned that the bank must have approached the financial service department to talk to RBI for KYC norms.
Reaction
In response, All India Bank Officers Confederation drew a statement expressing deep resentment for the finance minister, Nirmala Sitharaman's statements. They demanded an investigation for such behavior with the top-level executive of the bank. However, it was withdrawn owing to a lack of confirmation.
FM, Nirmala Sitharaman Rightly Pulled Banks
Himanta Biswa Sarma, finance minister of Assam brought up the issue in a meeting with FM. He complained that despite several meetings, bankers made no significant progress. Nirmala Sitharaman rightly pulled out the lack of efforts on part of the bank officials. She stated that though it's not her job to talk to RBI on this issue, she will do so. Further, dissatisfied with banks' performance, she said that there is no justification for the failure.
In all, Nirmala Sitharaman conveyed her deep anguish for letting the government down and demanded immediate actions to fix delinquency.