A recent heavy downpour has flattened wheat plants in several districts of Punjab, Haryana, and Himachal Pradesh. Farmers worried about damage and quality of wheat output after harvest due to untimely rains in North India.
Adverse Effects of Untimely Rain 
Farmers faced yet another challenge due to heavy rain accompanied by winds throughout last week. The wheat crop flattened within few minutes of the hailstorm. Besides, the heavy rainfall filled fields with water that is likely to further deteriorate the quality of standing wheat.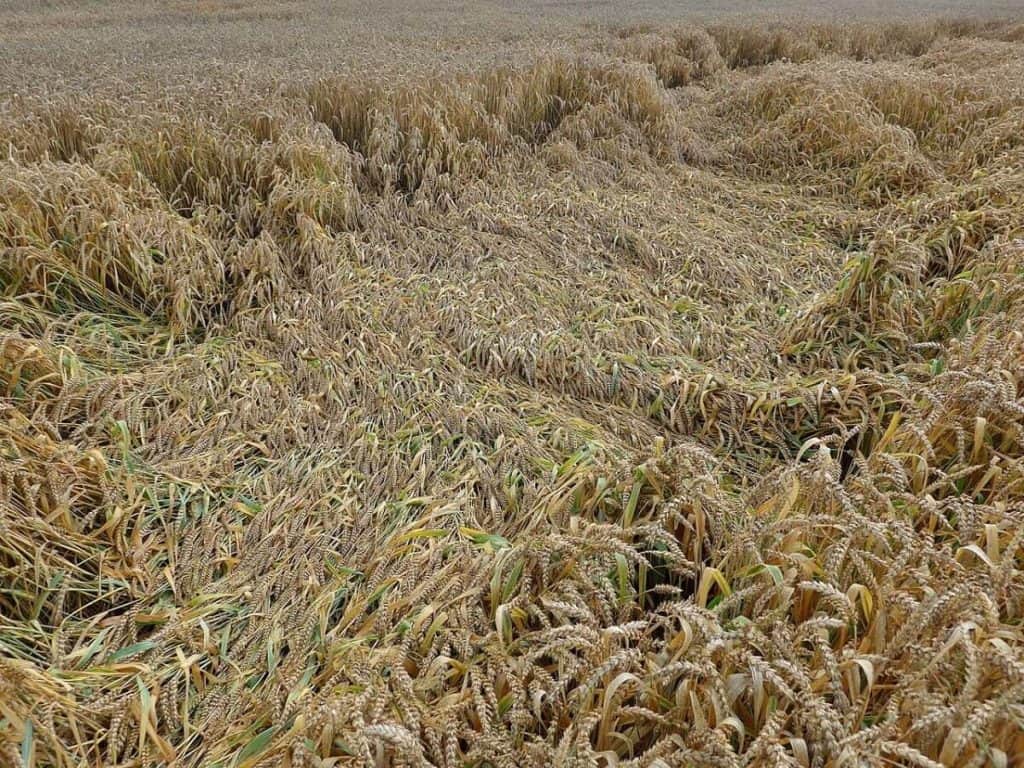 More Rain, More Losses
Farmers fear the huge losses that they will have to bear once the flattened wheat turns black. Further, they affirmed a loss of two to three quintals of wheat per acre. Also, vegetable growers complained of delay in sowing of vegetable seeds as it takes a week for soil moisture to come down. In addition, other rabi crops like maize, peas, and mustard have suffered due to heavy rainfall. Overall, this season received more rainfall as compared to previous years and hence some farmers had to sow wheat twice or thrice.
Claims for Wheat Damage
According to Punjab Agriculture department, wheat on 2.02 lakh hectares, including maximum in Sangrur district with 58,000 hectares, has flattened. Around 1,939 applications have been filed under Pradhan Mantri Fasal Bima Yojana seeking a claim for the damage in Kurukshetra, Haryana. The official confirmed that the majority of applications have come from Pehowa and Thanesar while others have been received from Ladwa and Shahabad blocks.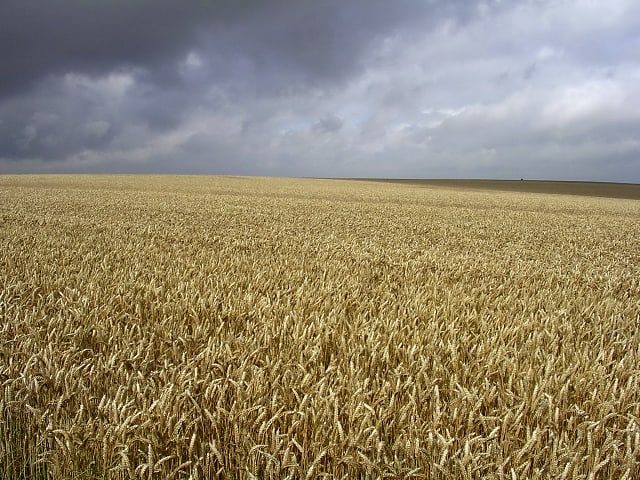 Adequate Compensation to Farmers
Agriculture scientists predict that the region will likely receive another spell rainfall soon. Also, they stated that the mustard and gram crops are likely to be damaged more as compared to wheat. Further, agricultural officials stated that the insurance companies will conduct a physical survey for the damage to provide adequate compensation to the farmers. Besides, the agriculture department has directed all officials to keep concerned offices open so that farmers can conveniently file applications for the claims. 
In all, the recent rain spell has damaged the crops and the government is extending support through the crop insurance scheme to farmers.