Six WTO members question India over its breaching of subsidy limits for rice for the marketing year 2018-19. Increase in MSP by India under WTO scanner after US and EU objections.  
EU, US, and Others Object to India's Stance Over Peace Clause
India becomes the first country to invoke a peace clause for surpassing the food subsidy ceilings. The US, EU, Canada, Brazil, Japan, and Paraguay registered 25 questions over India's methodologies and trade impact of support exceeded. India informed WTO this year about a breach of the subsidy limit of 10% of the value of food production for developing countries. It reported providing subsidies worth $5 billion to rice farmers for rice production worth $43.67 billion.
When questioned by the member countries, India invoked the peace of clause, justifying its action. It said that the breach of de minimis limits is covered under the provision. Besides, it has submitted full information regarding the same with the specific notification requirements.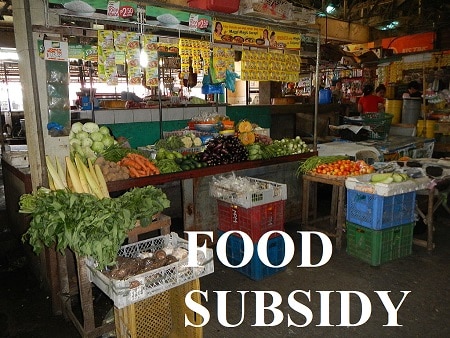 Peace of Clause
Adopted at Bali Ministerial meeting in December 2013, peace of clause protects developing countries in case of breach of food subsidy ceilings. However, it comes with conditions related to notification obligations and the food security of other countries.
New Delhi, at a meeting Committee on Agriculture, said that food security programs aim at maintaining MSP for farmers. It also focuses on maintaining food security, providing food grains to marginalized sections at affordable prices in India. Also, it explained that the country has responded in full-detail in the Agriculture Information Management System of WTO. Moreover, it is open to any bilateral consultations with the member countries. Also, it didn't notify the public stockholding program for rice before 2018-19 as it exceeded the limit only once in that year. 
India is confident that it has neither distorted trade not affected the food security of other countries adversely. Further, it added that the nation does not make commercial exports from public stockholding.
In all, India has come under scrutiny for its actions. However, the member countries will go through its response in detail before taking any action.