The government offers states to borrow more in the wake of the pandemic. Government to give 0.5% relaxation in the state's borrowing limit under the FRBM Act. This will facilitate states to borrow more depending on the severity of the COVID impact.
States can Borrow More
The states are entitled to any loss of revenue in the first five years of GST implementation from July 1, 2017. The government calculates a shortfall of 14% annual growth in GST collections by states over the base year of 2015-16. Also, the Finance Minster discussed compensating states for the revenue shortfall in the 41st GST council. The government has provided two options to the states to resolve the issue of compensation shortfall of around Rs 2.35 lakh crore.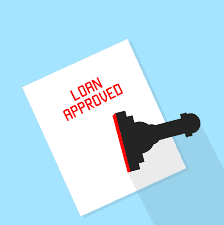 The Tale of Two Options
The first option will allow the states to get the projected GST shortfall of Rs 97,000 crore by the centre. It will be through a unique window in consultation with RBI. The repayment for the same shall be made from the compensation cess fund after 2022, which is the ending period of five years of GST implementation. In another option, states can borrow the entire projected shortfall of Rs 2.35 lakh crore both on account of faltering GST collection and gap in compensation due to COVID.
Money Through G-security Linked Interest Rates
The FM explained that states could either borrow less and get protection for its compensation entitlement or take more and pay for it using cess. Also, the government has given seven days to the states to think about the options. Besides, she mentioned reviewing these options the next year, and hence these are only. The states can borrow money with the G-security linked interest rates without any problems.
Finance Secretary Ajay Bhushan Pandey estimated Rs 3 lakh crore gap between protected revenue and states' GST earning this fiscal. Further, he added that the revenue shortfall due to the implementation of GST would have been Rs 97,000 crore in the absence of pandemic. 
Almost every state wanted the Centre to borrow. However, some BJP led put it mildly while others put it vociferously.