Despite the ongoing economic war between China and the US, the agricultural trade between the two countries went strong. There were favourable gains in the wheat, corn and soybean market.
Wheat Prices Increase on High Demand
The global supply chain tightened, and it pushed the wheat prices higher.  Accordingly, the US wheat futures saw a weekly gain of 0.5%, and this has been the third straight week in which wheat futures have seen an increase. Also, the prices were up by 0.4% to $5.37 for half a bushel in the agricultural trade. 
Further, there was speculation that China would buy US soft red winter wheat. Due to this, Chicago attracted buyers. Similarly, Kansas City wheat and Minneapolis wheat tried to replicate the same, but couldn't garner interest. However, by the weekend, the Chinese rumours weren't confirmed, and this caused the prices to plunge slightly. 
Also, the production in Russia reduced to 79.7 MMT, which is 1.1 MMT less than last month. Nonetheless, the US wheat futures have benefitted from this. Further, the other two big producers of Argentina and Australia have been going in good stead. Now, we must wait and see their impact on global prices.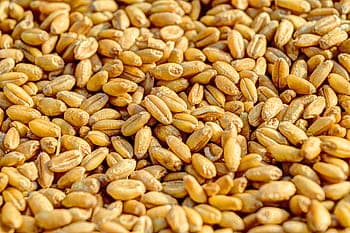 Corn Prices Jumped on Increased China imports
The Chinese demand for US corn increased. Supporting this, since July 10th, China has ordered imports of more than 3 million tons of US corn. Consequently, there was a 1% increase on US corn futures on Friday.  Additionally, on the Chicago Board of Trade, the most active corn futures increased by 0.8% at 3.34$ a bushel by 0423 GMT in the global market. 
Soy Market up on High Chinese Demand
China is the top global buyer of soy. Owing to the increased demand from China, US soybean futures rose for a third straight session on Thursday. Further, the US department of agriculture confirmed 522,000 tons of soy exports to China and 351,000 tons to other places. 
In all, the grains, corn, wheat and soybean saw a substantial rise in their prices.