As harvest time of basmati nears, exporters show reluctance to buy from Punjab. "We Won't Pay 4.25% taxes while other states pay zero" basmati rice millers in Punjab warn the government of not buying crop.
Exporters Will Buy Only Levy-Free Basmati
Exporters have warned the state government that it won't buy basmati from Punjab this year owing to the high fees charged. They argued paying 4.25% taxes whereas they need not pay any tax while buying from Haryana, Delhi, Uttarakhand, and Uttar Pradesh. Punjab levies 2% as Market Fee, 2% as Rural Development Fund, and 0.25% as Cancer Cess. Exporters paid Rs 97.73 crore last year and Rs 102.68 crore in 2018.
Other States Levy No Tax 
Punjab Rice Millers Export Association director Ashok Sethi stated that rice export is a price-sensitive and competitive business. Buying basmati from Punjab increases the cost as compared to other states. Basmati output is to reach a record high this year.  PUSA 1509 will start arriving in markets from the second week of September.
Earlier the rice exporters association asked the Punjab government to clarify its stance on the Centre's ordinance of Farmers' Produce Trade and Commerce (Promotion and Facilitation). They had asked the government to take an immediate decision as all other states have accepted the Centre's ordinance. Sethi added that the exporters would like to buy levy-free basmati either from farmers or from other states. The Centre's regulation allows the farmers to sell their crops directly to exporters.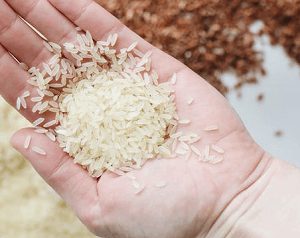 Exporters Educated Farmers for Minimal Pesticide Use
The Agricultural and Processed Food Products Export Development Authority (APEDA) reports that Punjab exported rice worth Rs 14,000 crore from the country's total basmati export of Rs 34,000 crore. The association also mentioned its role in educating farmers for using minimal pesticides for increasing worldwide acceptability of Indian basmati.
In all, exporters have expressed their dissent on high taxes levied by the Punjab government on basmati.