Despite such an enormous increase in the flow of agricultural credit, the primary sector lacks monitoring. Crop loans issued to farmers in India should be routed through Kisan Credit card (KCC). This move will decrease diversion of funds in agricultural loans. Farmers tend to use agricultural loans for personal use as the interest rates are highly subsidized. This diversion of loans need to be curbed and monitored.
The Problem
The agriculture credit has increased from Rs 7.8 billion to Rs 8235 billion in 40 years. However, the real measure of agricultural growth, that is, the percentage of agricultural GDP reveals the opposite. From 1971 to 1990, direct agri-credit as a percentage of agri-GDP increased at an average annual growth rate (AAGR) of 4.2%. From 1990 to 2000, the figures came down to 3.2% per annum. But in eight years, that is, from 2000-2008, the AAGR depicted a tremendous growth of 12% per annum. This was because of the launch of the Kisan Credit Card scheme and Interest Subvention Scheme. However, the growth rate came down to 3.6% in 2008 due to the loan waiver announcement that prevented the banks to issue any further loans to the farmers.
Kisan Credit Card Scheme
Launched in 1998, this scheme focuses on to provide short term credit to farmers through banks. Under this scheme, the eligible farmers are issued a credit cum debit card known as KCC, valid for five years. Commercial Banks, Cooperative Banks, Regional Rural Banks, and all other banks are directed to advance credit at a cheap rate of interest to meet investment expenditure of agriculture.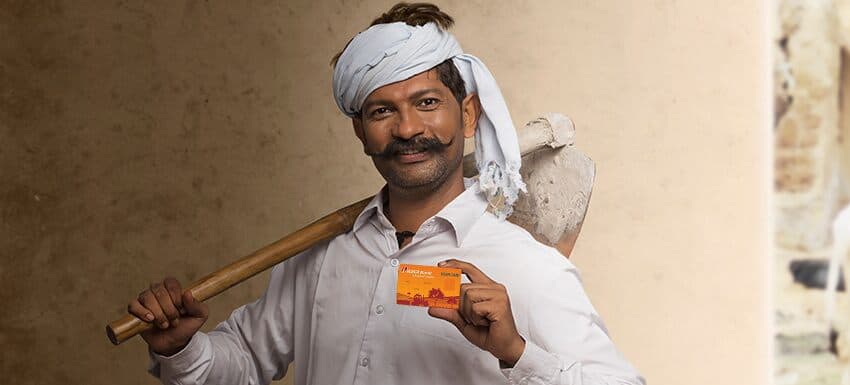 In 2006, the central government launched an interest subvention scheme. This involved lending loans to farmers at an interest rate of 7% per annum. The farmers who repaid the loan at regular intervals were directed further loans at 4% per annum. This encouraged the farmers to use funds for the non-agricultural purpose, thus decreasing the AAGR.
According to the latest survey, 150 million such cards have been issued by March but only 10% of farmers have used these by 2015-16. Therefore, it is high time now to review the interest subvention scheme and direct the loans through Kisan credit cards.