Farmers can get a loan of over Rupees 1.6 lakh through Kisan Credit Card (KCC). The government has taken a further step to provide loans to farmers in a convenient way. Kisan Credit Card further helps fulfill the dream of doubling farmers income by 2022.
Scheme
Kailash Chaudhary, Minister of State for Agriculture and Farmers Welfare stated that farmers can avail upto Rs 1.60 lakh for agriculture purposes without any guarantee through Kisan Credit Card. Earlier this limit was one lakh. In addition, farmers can avail farm-related loans up to three lakh at 4% interest rate on timely payment of dues.

Government initiated a movement to provide Kisan Credit Card services to around one crore farmers in India on June 2019. Currently, 6.5 crores active Kisan Credit Cards are giving the benefit of subsidized interest rate loans to the farmers. To improve the efficiency of the scheme, government directed financial institutions to issue KCC within fifteen days of application submission to the farmers. Also, the bank in which the farmer already has an account will facilitate the process to ensure time-bound results.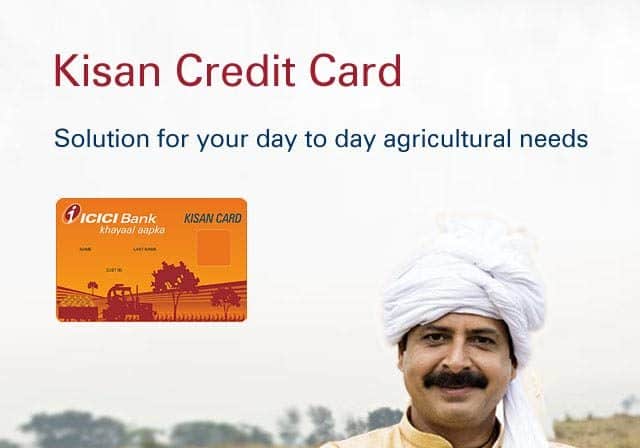 Besides, farmers engaged in animal husbandry and fisheries are eligible to get a subsidized loan within three lakh limit. Additional Secretary in the Agriculture Ministry, Dolly Chakrabarty said that there are a large number of farmers who do not have access to KCC either because of non-issuance or inactive cards due to some reason. India needs an increased number of farmers who apply for KCC by 2020.
On the other side, a farmer in Kerala ended his life under the pressure of loan repayment. The farmer committed suicide after pressure from the bank for repayment of his loan. He took a loan of Rs 1,20,000 through KCC from two different banks out of which Rs 12,000 was due because of crop failure by floods.  Though a 12-month moratorium is given keeping in mind the post-flood effects, the farmer was still issued the notice for the repayment.
In all, despite the government's efforts to support farmers, there are ground-level problems that need immediate solutions.