PM Modi on Friday confirmed the release of the 8th instalment of PM Kisan scheme funds of INR 20,000 to 9.5 crore farmers. This is the first of the three instalments for the financial year 2021-22. A video conference was held with the farmers as PM Modi interacted with a farmer from each of the states including Uttar Pradesh, Andhra Pradesh, Meghalaya, Andaman and Nicobar Islands, Jammu and Kashmir, and Maharashtra.
Union Agriculture Minister, Narendra Singh Tomar, who also attended the conference confirmed that more than seven lakh farmers from West Bengal joined the PM Kisan scheme. Further, PM expressed concern about the spread of COVID in rural areas of India. PM was quoted saying that "there is an invisible enemy in front of us. We lost many of our close ones. I feel the pain that people have endured for some time now."
How PM Kisan Works
Each year farmers in India registered under the PM Kisan scheme receive INR 6000 in three equal instalments every fourth month of the financial year. As per current data, nearly 14 crore farmers in India are registered and eligible under PM Kisan scheme. Funds are directly transferred to farmers' bank account under the scheme.
PM Kisan Website Down
Since the announcement and due to heavy server load the website has not been working. Many farmers raised complaints about the website service unable for tracking the payment. However, we recommend It's better to check the status later in the evening or tomorrow in case you haven't received the payment.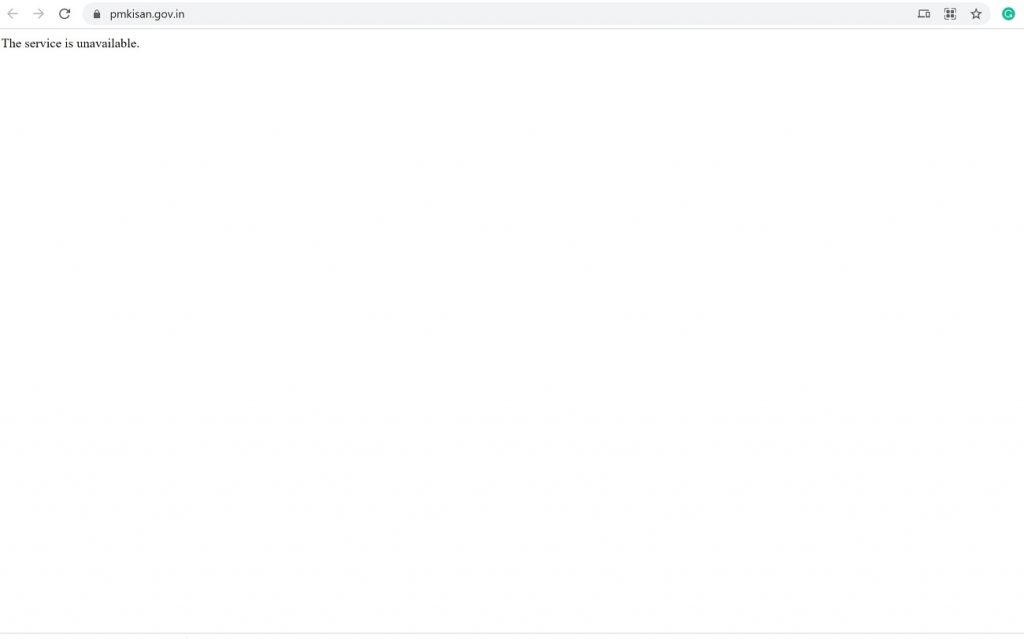 Correcting Details Provided in the Official PM Kisan Portal
The major hassle is when the Aadhaar card number and bank details are not correct. Follow the steps to correct the Aadhaar card number.
Visit the official website- pmkisan.gov.in.
Click on the "Farmers Corner" Link
Click on the Aadhaar Edit Option
A new page will open that allows farmers to check on the Aadhaar information and edit the same.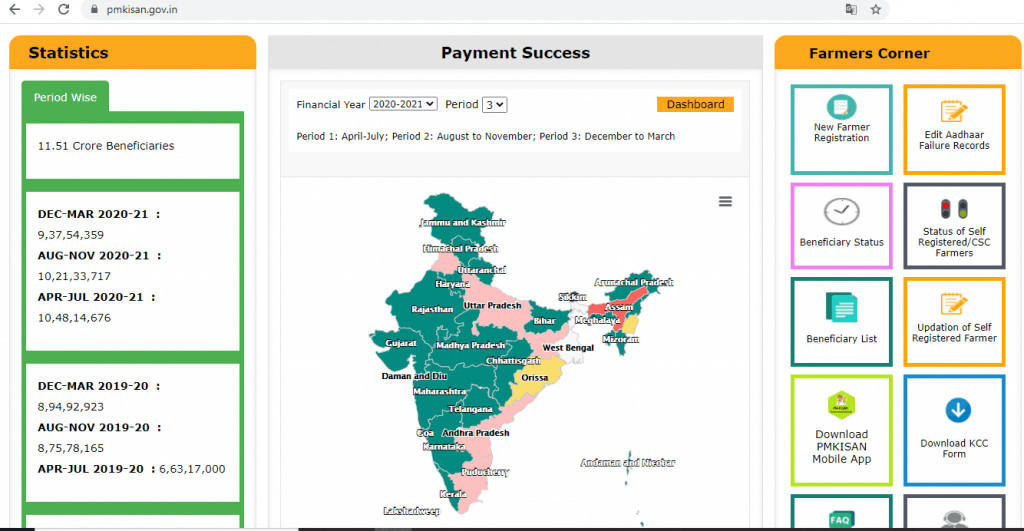 In the case of bank detail correction, the farmer must visit the nearest agriculture department office.
In conclusion, farmers that haven't received the eighth instalment of the scheme are requested to check and correct the details on the portal. By doing so the farmer will receive the released amount soon.