In an answer to the environmental activist petition, the central government clarified the case of aerial spray on corps. It declared pesticide spraying on farms using drones as illegal. Evolving technology in all sectors call for efficient practices in agriculture. Aerial pesticides spraying practices is used in many first world countries in agriculture sector.
The Case
The government's declaration came after Donthi Narasimha Reddy (an environmental activist) filed a petition against aerial spraying of pesticides. He highlighted the increasing number of drone usage for hazardous spraying of agro-chemicals on farms. Further, he mentioned that a big drone startup has sprayed for over 5000 acres in and around Telangana. Also, because farmers cannot control weather conditions, drift can take the range of application of pesticides to a high level. In addition, he stated that there is no provision for aerial spraying in the Insecticide Act. As a result, the State Agriculture department must monitor the spraying of agro-chemicals through drones. Further, he requested to issue an advisory to concerned authorities for the same.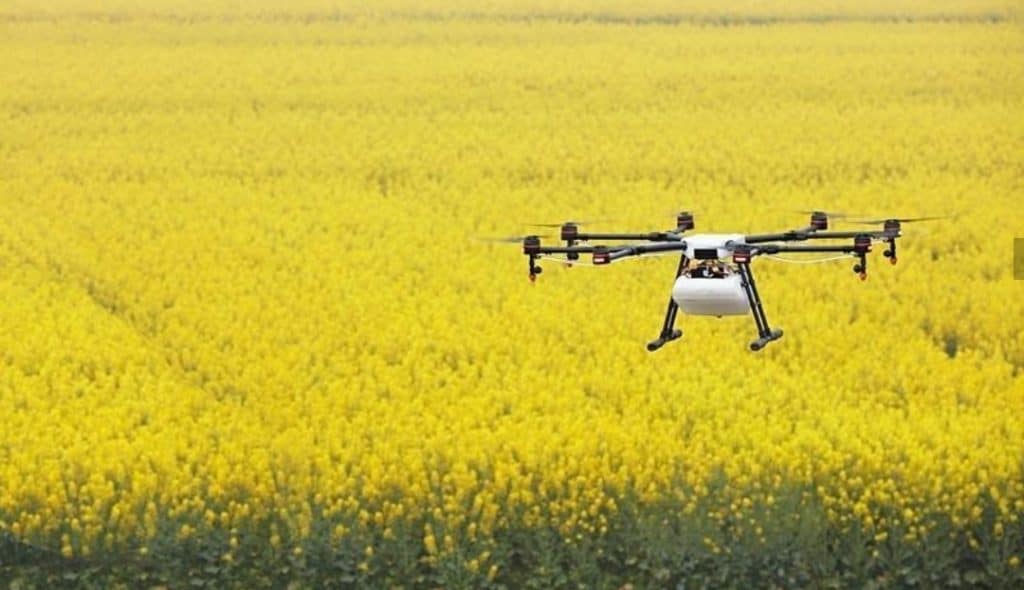 Government's Response
The Central government responded to Mr. Reddy's letter written to Additional Secretary (PP), Ministry of Agriculture and Farmers Welfare. The government declared this action against the law. Further, it mentioned the need for approval before such a decision. Also, it stated that no permission has been granted for aerial spray pesticides in the past.
Effectiveness of Aerial Spraying
The trend of drone-based spraying has picked heat from Telangana where start-up covered around 5000 acres with this technique. Further, the entrepreneurs stated that farmers yield losses due to inadequate fertilizer applications. Also, the drones can collect huge data and differentiate between healthy and unhealthy plants. It uses the data collected to map nutrition deficiencies and spray the required pesticides. However, the collection of data is a challenge as it requires heavy machine learning tools. The founder of such a company acclaimed that this could help insurance companies to cross-check the damage before providing claims. Also, he highlighted the use of drone imaging under The Pradhan Mantri Fasal Bima Yojana (PMFBY).
In all, despite the claims made by the founder, there is no scientific proof for the precision in spraying using drones.