Organic farming is the way forward for agriculture in India and the northeast leads by example. The increasing trend of organic agricultural produce is on the rise as the world population becomes health conscious. The government is taking necessary steps to promote organic farming in India. Organic exports from India increased by 50% in 2018-19 compared to previous year.
The Northeast Food Show
India has around 27.77 lakh hectares of land covered under organic farming. The northeast region of the country is also an ideal example of organic farming .
In the three days Northeast food show, many eminent personalities praised the organic northeast food culture. The platform provided an opportunity for around 250 food exhibitors to discuss business opportunities and how training can benefit them. Union Minister of Ministry of Youth Affairs and Sports, Kiren Rijiju stated that the organic food of northeast India can become a sustainable career option. In addition, he emphasized the need to focus on quality and not quantity. This will make food processing a part of the economic growth of the region.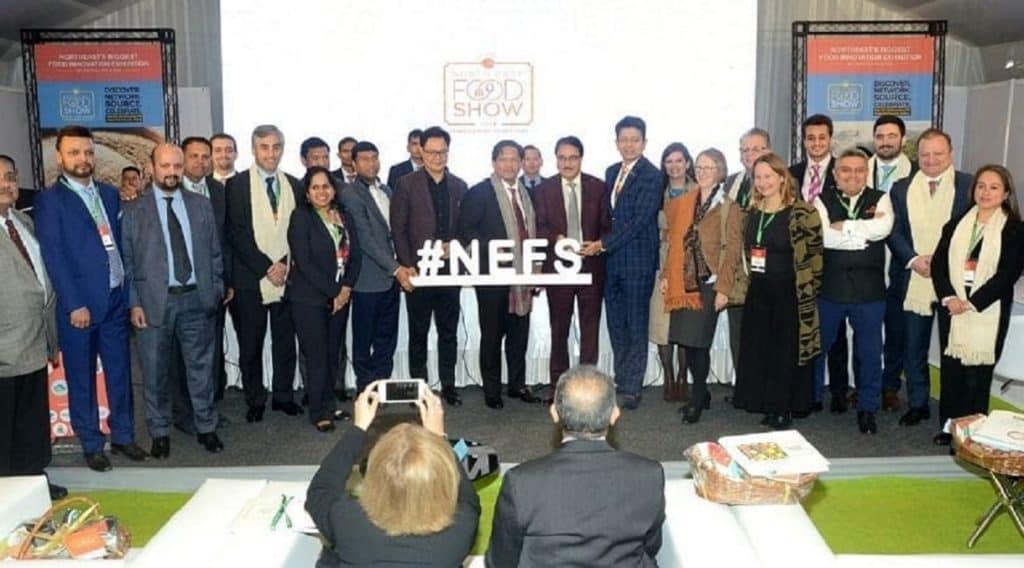 Minister of State for Food Processing, Rameshwar Teli, emphasized the need to adopt organic farming in the entire country. Further, BS Pant, chief minister of Sikkim stated that his state has adopted 100% organic culture and encourages other states to follow. In addition, Conrad Sangma, Meghalaya CM announced the next North East Food Show set for November 2020.
Government's Efforts
Sikkim's organic farming is so developed that a team from Satara, Maharashtra visited the state to analyze the model for adopting it. Union Minister of State Agriculture and Farmers Welfare, Kailash Chaudhary, affirmed in the 24th Regional Committee meeting of ICAR the potential of North-eastern states in organic farming. He also praised the efforts of Krishi Vikas Kendra for doing remarkable jobs by providing training for better organic farming. The government launched a Mission Organic Value Chain Development of North East Region scheme. This scheme aims to develop certified organic production in a value chain model.
In conclusion, proper training and guidance can help the farmers to multiply their income while providing quality pesticide free organic food to the customers.