AIIMS to Begin Screening Children Aged 6-12 Years for Covaxin Trials From Tomorrow
AIIMS Delhi will recruit children aged 6-12 and 2-6 years for clinical trial of single dose COVAXIN.
All Centrally Protected Monuments or Sites and Museums under ASI Will Open From June 16
The PM Cares Funds has Funded to Startup 850 Oxygen Plants Across the Country.
West bengal Extends Restrictions Till July 1
Senior Officials in UP Have Formed a Group to Help the Students Affected by The Pandemic
The much neeeded help was initiated by an 2017 batch Indian Revenue Service Officer, Shashank Singh.
Global COVID-19 toll now 3.7 million; cases cross 175 million.
G-7 Nations to Pledge 1 Billion COVID-19 Vaccine Doses for the World
The seven nations are all set to share at least 1 billion vaccine doses with the struggling countries. Accordingly, Joe Biden announced that the US will donae 500 million vaccine doses to the countries in the following week.
South Korea Eases COVID-19 Restrictions on Concerts and Sports
According to the recent news, upto 4000 people are allowed to attend k-pop concerts as well nas other cultural event from today.
ICMR to Conduct National sero Survey to Access COVID-19 Spread in India
Health Ministry insisted all the states as well as union territories to conduct sero survey to analyse the current COVID- 19 situation in India.
The UK May Extend Lockdown Till July 19: UK PM
GoI Releases New Revised Guidelines for the Vaccination Program to be Implemented from June 21
Know More Here
Delta Variant Might be Delta+ Now
Public Health England, an executuive agency of the UK government health and social care department found 63 genomes of Delta variant, B.1.617.2 with a new K417N mutation. The said variant is identified to be drug resitant.
Antibody Treatment for COVID-19 is Safe and Effective: South Korean Durgmarker Celltrion
The phase three global clinical trials of antibody COVID-19 treatment gave out positive results. The trial also reduced the treatment period by five days.
Piyush Goyal Shared Myths and Facts About Indian Vaccination Process
NCPCR Focuses on Tearing Down the Posts the Adverstises Direct Adoption of Children Orphaned by COVID-19
G7 First Meeting is Set to Commence
The said G7 nation leaders have pledged to share the COVID-19 vaccines with struggling countries. As of now, the countries have stepped up to share 870 million vaccine doses. Bearing in mind the WHO's report of the COVAX supply gap, the countries have stepped up to bridge the gap immediately.
Haryana Government Decides to Continue Lockdown Until June 21
Delhi and Karnataka Begins Phases of Unlock From Today
Owing to the decline in COVID-19 cases, most of the states in India have begun unlocking in a phased manner. Accordingly, Delhi is all set to ease restrictions by allowing markets to open. Meanwhile, Karnataka has semi-lockdown and lockdown in districts depending on their COVID-19 case rate. With respect to that, 11 districts are under complete lockdown.
COVID Vaccination Registration Process
Here is how you can register at COWIN Portal for a COVID vaccination appointment for18 years and above.
Can Pregnant People Get COVID-19 Vaccine?
Pregnant people are at high risk for severe illness from COVID-19 than non-pregnant people. Pregnant people that encounter COVID-19 are at risk of preterm birth and other adverse outcomes.
Based on the observation alone, experts believe that vaccination will not have any adverse effects on pregnant women. However, information or research data on the safety of the vaccine in pregnant women is currently limited.
It is advised to have a conversation with the healthcare provider regarding the side effects and benefits of vaccination before making a choice.
COVID Resource by IIT Delhi Alumni
This resource provides live tracking of vacant hospital beds, oxygen, plasma, and other necessary covid resources for multiple cities across India. Use the link below:
Twitter Compiles List of Verified COVID Resources
COVID-19 Helpline Numbers for Districts in Uttar Pradesh
Government Opens Emergency Helpline Number for Pregnant Women
National Commission for Women launched a WhatsApp helpline number (9354954224) for providing emergency medical assistance to pregnant women.
COVID Resources in Punjab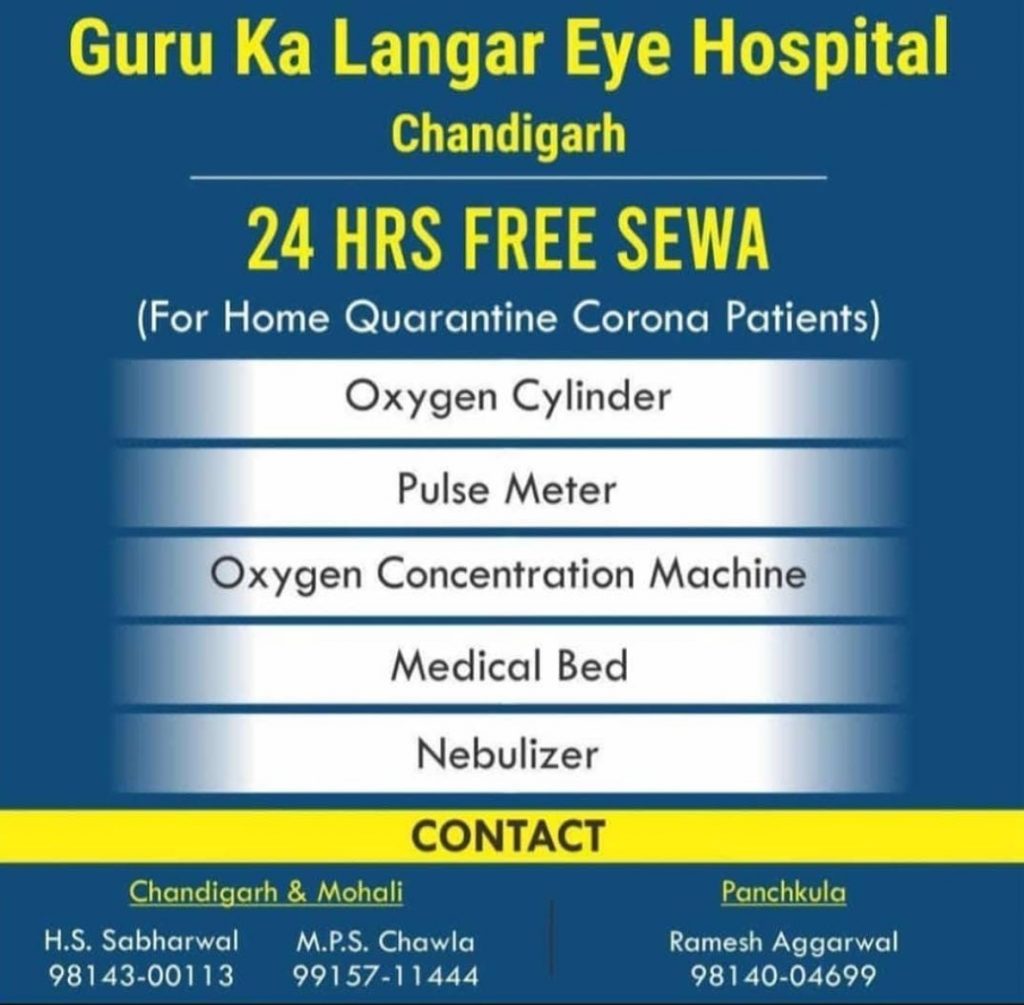 Mumbai Verified COVID Resources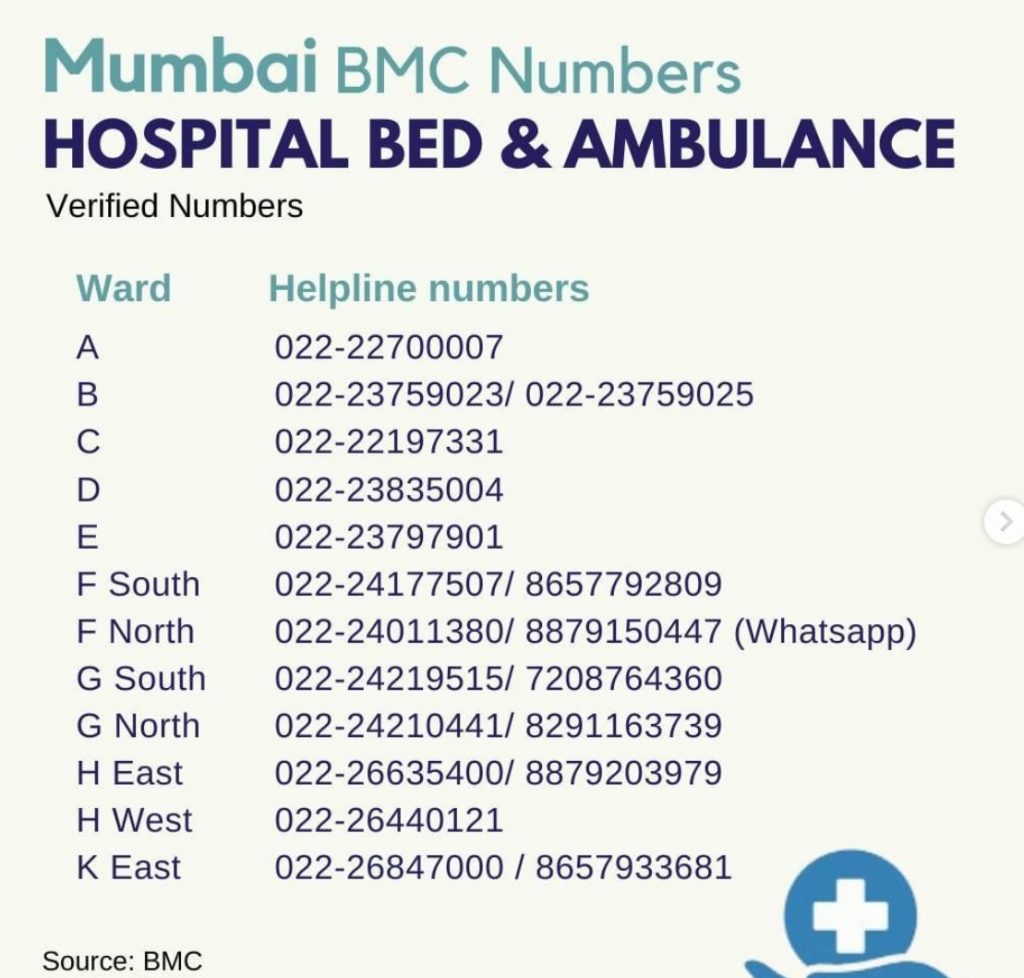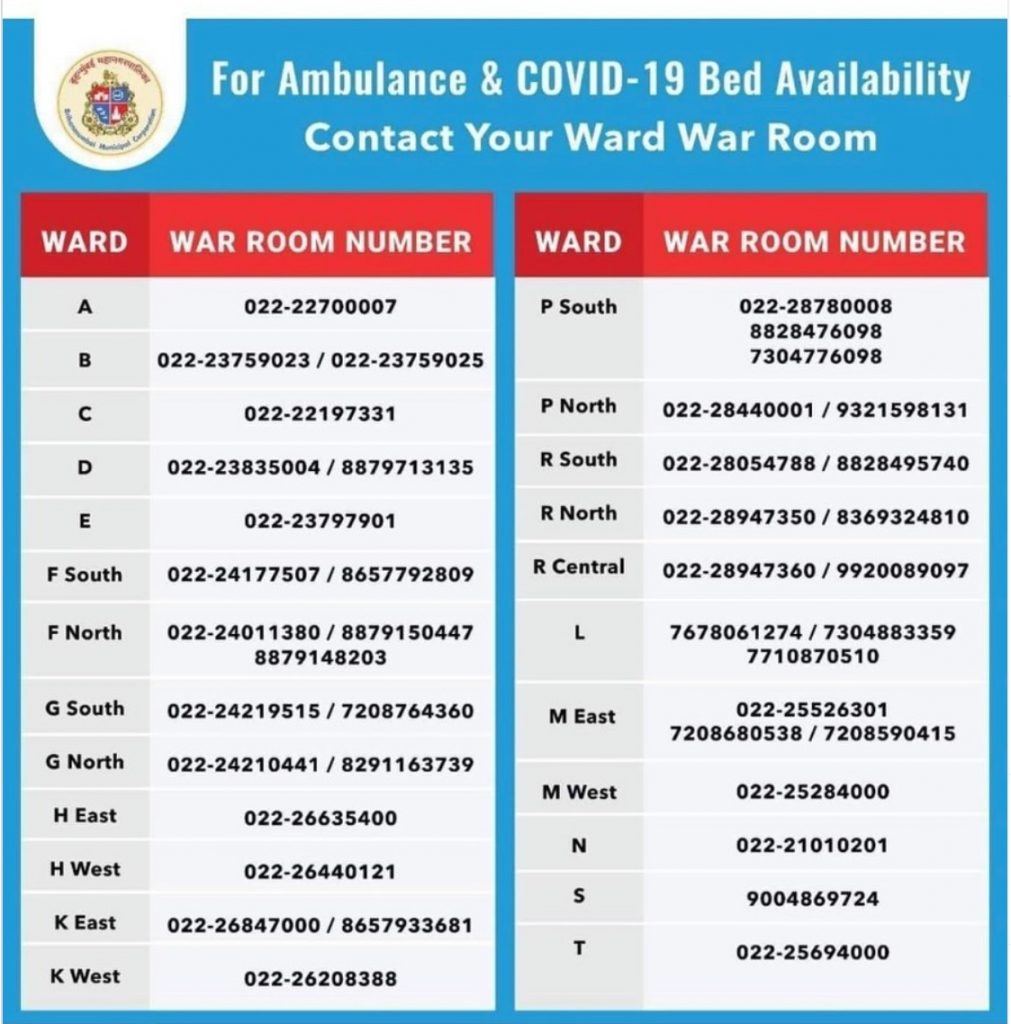 Bengaluru COVID Resources and Helpline Numbers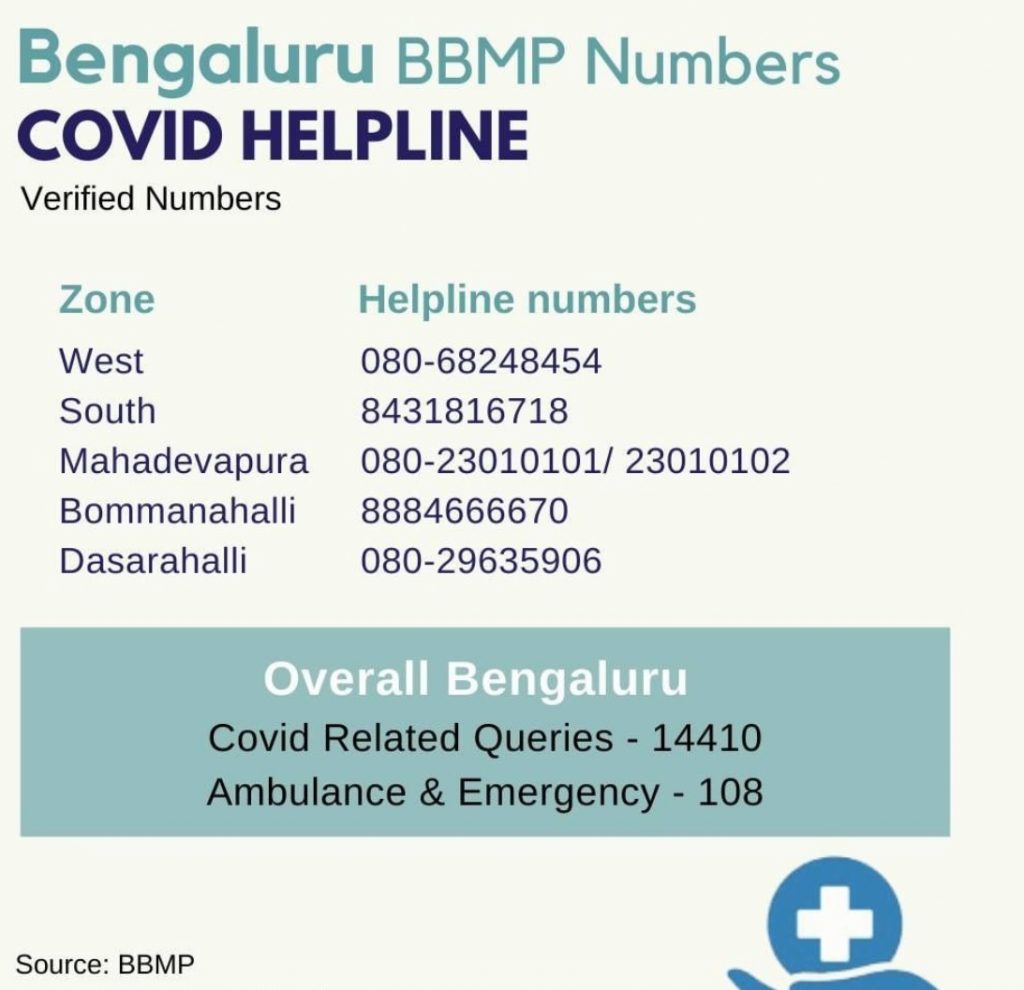 Oxygen Cylinder Resources in Delhi
Please check the below post on Instagram for Oxygen Cylinder refilling and new cylinder pick up places in Delhi:
https://www.instagram.com/p/CNwkhJknLGr/?utm_source=ig_embed