The government-imposed lockdown resulted in a lot of farm labourers leaving for their respective villages. Subsequently, this led to the shortage of labour resources for harvesting and planting of the new seed. Ultimately, changing the cultivation pattern across the country.
Technology Over Manual Labour
Mr Kajal, a farmer, shared his experience of cultivation this season with the NDTV in an interview. He mentioned that farmers usually flood the land with water and hire workers to sow the seeds. However, this season due to the rising labour costs owing to shortage of labour, this cultivation pattern no longer is feasible. Instead, farmers are willing to pay for drilling machines that will help them sow seed directly into the fields. Further, he remarked that he almost saved Rs. 7,500 because of this method. Additionally, it increased yields by 1/3rd while saving water as well.
Surprisingly, none of the major producers of rice used mechanization for sowing seeds. This can be due to the abundance of labour available in these Asian economies
But a significant concern adapting to technology-driven cultivation method is that it might lead to massive scale unemployment of farm labourers. However, the farmers are yet to make a full-fledged decision after noting how productivity turns out with this new technology-driven cultivation.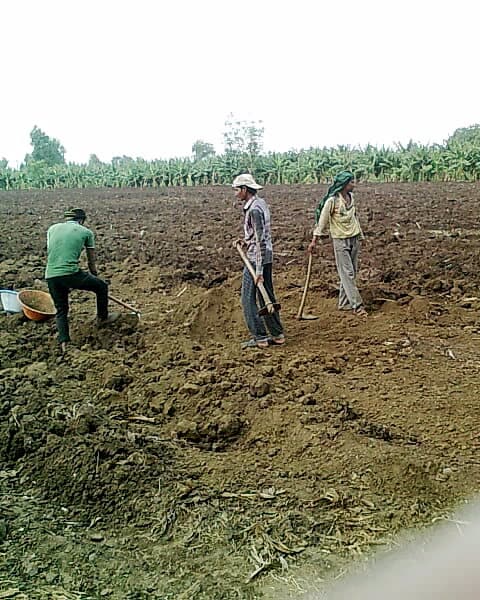 Maize and Cotton Crop Damaged Due to Severe Rains
According to the "meri pani, meri virasat" scheme aiming to conserve water; paddy cannot be cultivated in panchayat land with low groundwater levels. Alternately, there was a promotion of crops like cotton and maize. Unfortunately, this promotion did not work in farmers favour this season due to the heavy rains. Mela Singh, a farmer, spoke to the Indian Express describing their plight. He said that they paid a lot of money to take land on lease and plant maize and cotton, which is now ruined. Further, he remarked that this wouldn't have happened had they been allowed to cultivate paddy.
In this regard, the Fatehabad Kisan Sangrash Samiti has asked for compensation to farmers who have lost their crop. Accordingly, the Director of Agriculture and Farmer's welfare department, Mr Rajesh Sihag, replied that they had asked farmers to assess the losses and also apply for insurance for the insured crops.
Change in Farming Methods
As mentioned earlier, farmers have opted to use different farming techniques and changed the cultivation pattern because of the labour shortage. Therefore, unemployment will be a major issue to tackle if farmers do decide to turn to machines. On the flip side, this could increase overall productivity. And also, put less strain on the already scarce water resources.