The Insolvency and Bankruptcy Code amendment got cabinet approval on 24 December 2019. Corporate Insolvency Resolution Process to become easier. The government of India has finally taken action to find resolution to increasing number of NPA.
Approval for Changes to Insolvency and Bankruptcy Code
Prakash Javedkar, Minister of Information and Broadcasting declared that the Union Cabinet approved the amendment to seek effective implementation of Insolvency and Bankruptcy Code. This is the fourth amendment after the introduction of Insolvency and Bankruptcy Code in 2016. The bill will now be sent for the President's approval.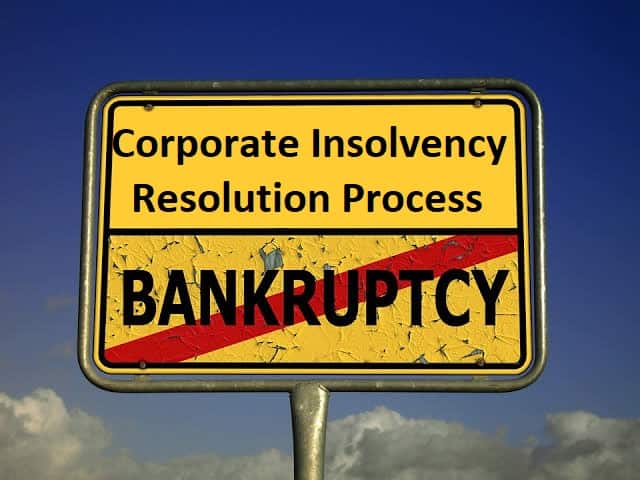 The Changes to Insolvency and Bankruptcy Code
The new on Insolvency and Bankruptcy law will provide immunity to the bidders of stressed assets. The bill will protect them from any criminal procedures against the misdeeds of the previous management of the company. Besides, it will help to boost investments by safeguarding corporate debtors. However, the debtor will have to provide necessary assistance to the authority investigating an offense committed before the initiation of the Corporate Insolvency Resolution Process (CIRP).  Also, the bill provides power to financial entities to have a say in the resolution process of the company. The bill also increased the threshold of financial creditors required for initiating CIRP. The bill has prioritized last-mile funding and promoted a fast insolvency resolution process.
Since the introduction of the law in 2016, 21136 applications have been filed out of which 9,653 cases worth Rs 3.7 trillion have been solved. While 306 cases have closed and 2,838 cases considered for CIRP.
The president of Chamber of Commerce and Industry, D.K. Aggarwal, stated that the amendments will help to strengthen the overall framework of the financial sector. Prime Minister Modi affirmed at Assocham event that the government is working on to provide better exit routes to company promoters citing the fact that all business failures are not due to financial crimes.
In all, the government is making every effort to repair the distressed financial sector. The shifting of India's rank from 108 to 52 on the World Bank's Doing Business report in resolving insolvency justifies the government's action to amend insolvency and bankruptcy code.