FM Nirmala Sitharaman introduced the bill in Lok Sabha to amend Insolvency and Bankruptcy Code. The Central government has taken another step to simplify the insolvency procedure.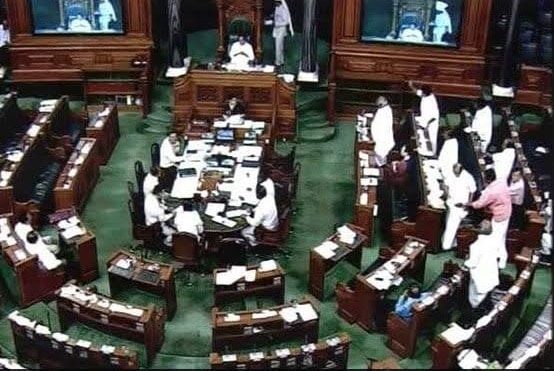 Introduced as Insolvency and Bankruptcy Code in 2016 in the parliament, it aimed to strengthen the framework of insolvency and streamline the process of corporate insolvency. However, the opposition termed this quick amendment as 'inconsistent' as it did not follow the mandatory procedure of circulating Insolvency and Bankruptcy Code amendment bill copies two days in advance.
Changes
The amendment in Section 7 of the bill specifies a new threshold for creditors to initiate Corporate Insolvency Resolution Plan (CIRP). Now, it requires at least 10% or 100 home buyers, whichever is less, to launch a CIRP against the real estate developer. It has given 30 days to a single creditor's accusation to comply with the revisions. The bill approved that last mile funding corporate debtors will be given priority in case of liquidation. The bill also saved insolvent companies from the trouble of applying for licenses again subject to the condition that it can pay its current dues. In addition, amendment to Insolvency and Bankruptcy code will help to curb pointless lawsuits made by a few home buyers.
The financial entities will no longer be barred from bidding any stressed asset. Further they will have the power in the resolution process of the company. Moreover, the bill provides immunity to buyers of the stressed companies by barring confiscation, seizure or retention of the assets. This applied to an offense committed before the insolvency of the company. However, prosecution against management and promoters can continue. Partner at law firm Corporate Professionals, Manoj Kumar said that detaching the asset will provide better value to the stakeholders.
In conclusion, experts believe that the amendments in the insolvency and bankruptcy code alone will not provide a complete solution. The problems require change of other laws as well to make this amendment a success.