Iran's Foreign Minister, Javad Zarif, stated in the 4th multi-lateral conference that India should play a big role in reducing US-Iran tensions.
India's Role in Reducing Tensions
Javad Zarif was on a three-day visit to India for 4th Raisina Dialogue 2020 in New Delhi.  He stated that India can help reducing tensions in the Persian Gulf. Further, he said that the US and Iran were communicating until April 2018. The tensions escalated after US sanctions and airstrike. He added that US would not refuse India's proposal of coming aboard.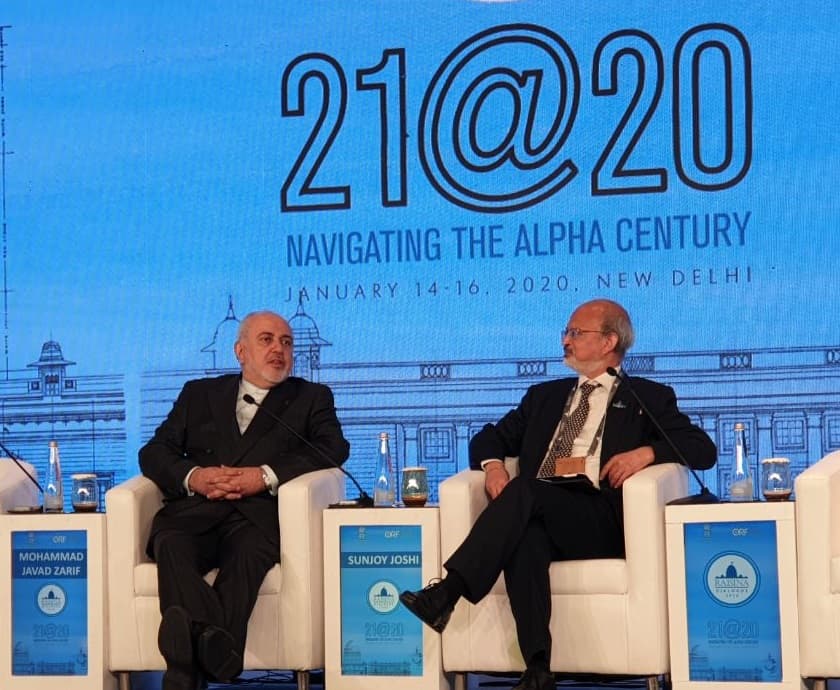 Discussions with PM
The official met PM Modi and discussed the economic cooperation in the energy field. They further discussed the assassination of General Soleimani. PM Modi expressed India's interest in developing peace, security, and stability in the region. Also, he expressed gratitude for Iranian leadership for designation Chabahar port as Special Economic Zone that fasted its progress.
Iran's Importance to India
Zarif declared Iran as the most reliable source of energy for India. He stated that India's growth currently needs more energy. He further said that Iran is capable of supplying LNG through sea and land pipelines. Further, he mentioned the development of Chabahar Port. Besides, the two countries can use it as a source of production and LNG export. He said that both economies can play a complementary role to each other in every area.

India's Oil Imports
The official carried on the discussion with indicating towards due export payments. Therefore, India must continue to import crude oil form Iran. He further mentioned the declining trade of oil from USD 17 billion in 2018 to USD 7 billion in 2019. He further commented on improving trade and said that both countries should follow a more diverse barter system.
Iran-US Tension
Citing the tussle between US-Iran, Zarif said that Iran is not going to negotiate with US. He added that their nation is not afraid of US and is interested in diplomacy only. Further, he said that killing of General Soleimani is regrettable as he was the biggest threat to terrorist groups.
In all, Iran and India hope that the revival of trade relations to increase trade for benefiting exporters.