PM's COVID-19 Review Meeting Primarily Focused on Improving Health Infrastructure Rapidly
Uttarakhand Received 7,500 Remdesivir injections from Gujarat.
Government has Setup Helpdesk for Streamlining Import and Export of COVID-19 Related Essential Commodities
Visit dgft.gov.in or call toll free number 1800-111-550.
Double Masks Prevents Coronavirus Infection by 85-88%, says Dr Dhruv Chaudhary
Army to Provide Oxygen and Retired medical Staff as India's COVID-19 Death Toll Nears 2,00,000.
Owing to the surge in cases, the army has pledged to step in and help India fight against the COVID-19 pandemic. Accordingly, Chief of Defence Staff Bipin Rawat confirmed that oxygen would be released from armed forces reserves. Further, retired medical personnel will join hands with health facilities. Also, the army nursing staff will be deployed at the healthcare centre to help the overburdened health workers.
Judges Furious Over Government Holding 100 Rooms at Hotel Ashoka for Judges and the their Families
Recently, after losing two judicial officers to COVID-19, Judges requested hospital admission in case they get infected. In response to that, Delhi government assigned 100 rooms at a five star hotel. Now, the judges are furious and commanding the government to withdraw the ridiculous order immediately.
44 Oxygen Plants to be Set up in Delhi, says Delhi CM Arvind Kejriwal
Delhi government is going to set up 44 Oxygen plants. Of which, the central government is setting up 8. At the same time, the Delhi government is setting up 36. Further, 21 plants will be coming in from France and 15 plants from other states of India.
Australia Bans Flights From India
Pointing out the COVID-19 risk from Indian travellers, Australian Prime Minister Scott Morrison announced that Indian passenger flights would be banned till May 15. Similarly, Canada, United Arab Emirates, and Britain are restricting flights due to the surge in COVID-19 cases.
Lockdown Imposed in Punjab Tweets CM Captain Amarinder Singh
Lockdown to begin Daily from 6:00 pm to 5:00 am and complete weekend lockdown from Friday 6:00 pm to Monday 5:00 am. He urged all people in the state to only step out when necessary.
Punjab CM Requests Increase in Daily Oxygen Allotment in the State
The current situation of Oxygen supply in Punjab remains extremely critical due to rising COVID-19 patients admitted in the hospitals. Punjab CM requested the Union Home Minister and Union Health Minister to urgently increase the daily quota and to ensure allotted Liquid Manufacturing Oxygen supplies are released to Punjab.
Massive Forest Fire in Mizoram for Almost 48 Hours
Massive forest fires have broken out in several parts of Mizoram, damaging vast tracts of land and vegetation. It's been close to 48 hours and Mizoram Forest Fire still rages on. The Chief Minister of the state Mr. Zoramthanga spoke to PM Modi seeking Centres help.
Airforce deployed in Mizoram to deal with forest fires.
Punjab Health Minister Pleas to Centre for Increase in Supply of COVID Vaccine Doses
Punjab health minister Mr. Balbir Sidhu confirmed that the state only has 1.9 lakh doses of COVID vaccine left. Out of the currently available stock, more than 1 lakh doses were used on Monday leaving the state with only 90000 COVID vaccine doses. Punjab Government appealed to the union government to regularise the supply of vaccines in the state.
Punjab Reports 6276 new COVID-19 Cases
Punjab reported a total of 6276 new COVID-19 cases and 75 deaths. The state reported more than 6000 cases for the fourth day in a row. Total COVID-19 cases in the state jumped to 3,19,719. Punjab Government on Monday evening confirmed evening lockdown and complete weekend lockdown to control the rising COVID cases in the state.
COVID-19 Bed Status Resource in Bengaluru, Karnataka
Go to this link to check COVID-19 bed status in Bengaluru https://bbmpgov.com/chbms/
For further resources in Bengaluru please visit and follow this twitter account
Centre Exempts Customs Duty and Health Cess on Import of Oxygen and Related Equipment
The Government on Monday exempted customs duty and health cess on import of oxygen, oxygen related equipment and COVID-19 vaccines, up to 31st July, 2021 vide Notification No. 28/2021–Customs dated 24.04.2021.
As per customs notification import of equipment for setting up RT-PCR test labs, medical equipment, etc. to be cleared on top priority by the Customs.
COVID Resources in Punjab
As Punjab goes under evening lockdown from today here are a few verified resources: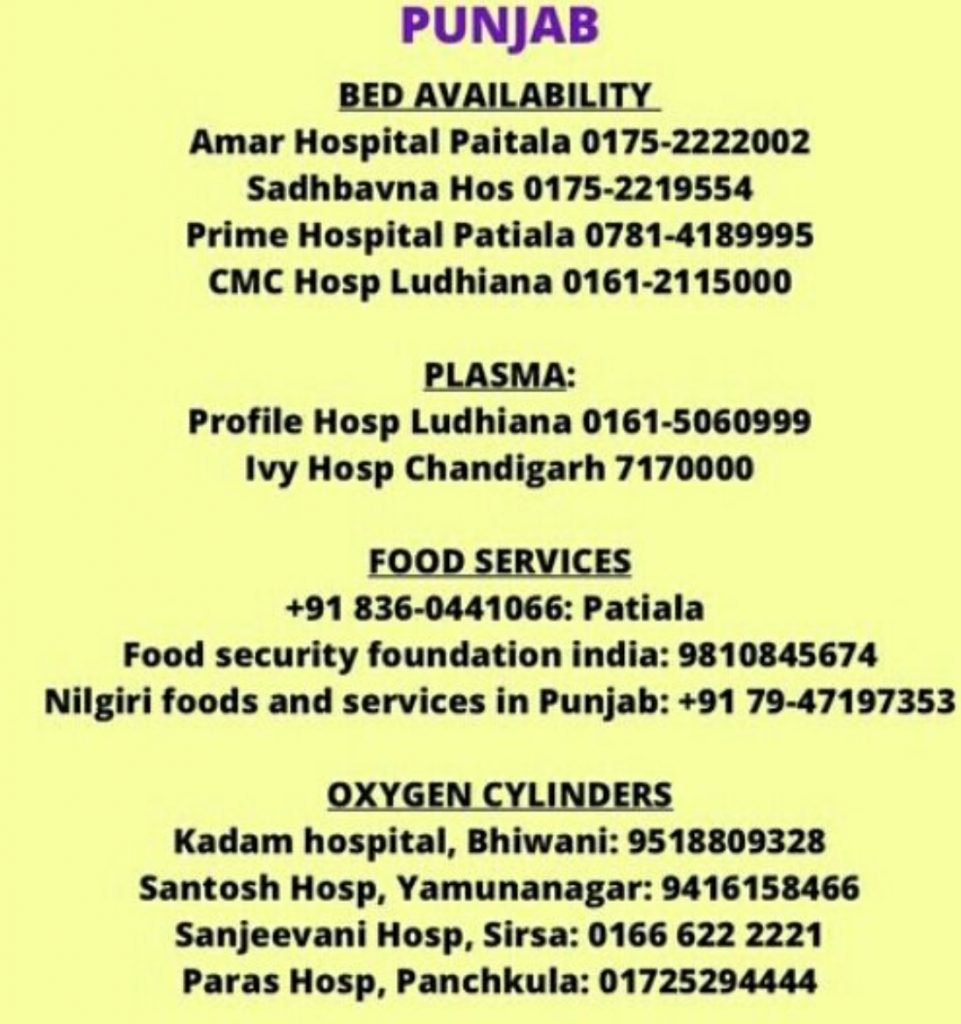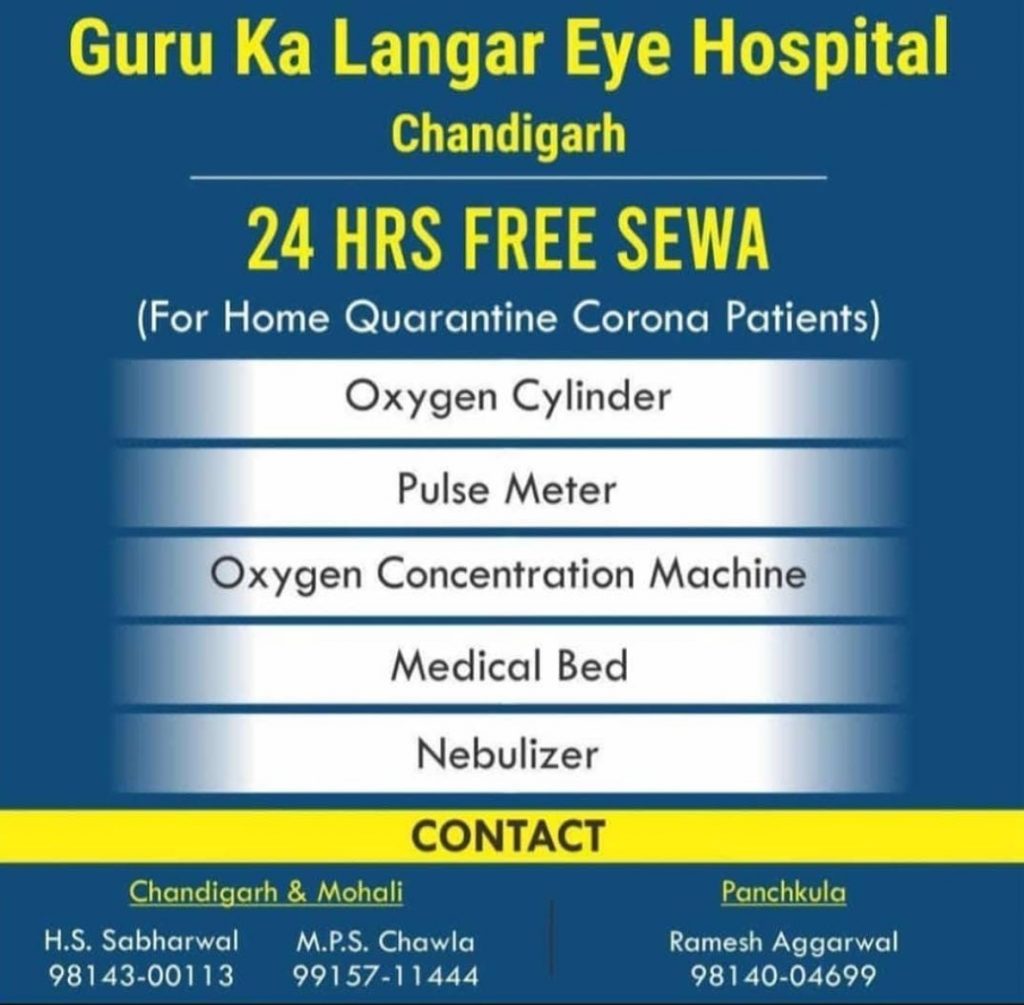 World's Worst COVID-19 Outbreak Being Witnessed in India
Check COVID-19 Bed Availability Status in Delhi Visit Coronabed.jantasamvad.org
A verified COVID-19 resource for bed availability in Delhi
https://coronabeds.jantasamvad.org/beds.html
Check Hemkunt Foundation twitter account for oxygen cylinders:
High Court Request Delhi Government to Upgrade Lab Testing Infrastructure in the Capital
In view of rising COIVD-19 cases, the Delhi High Court requested Delhi Government to upgrade the infrastructure of COVID testing Labs and centres. RT-PCR Test reports are taking up to 72 and huge crowd at testing labs are becoming hotspots for COVID-19 spread.
COVID-19 Vaccines Work Stay Away from Any Rumours
Use Hashtag #Covid19IndiaHelp on Twitter for Leads on COVID Resources Including Hospital Beds, Oxygen, etc Across India
Many people across India are using #COVID19IndiaHelp to find hospital beds, plasma blood donors and Oxygen cylinders. People have taken it upon themselves to access these resources with Governments failure to provide the same.
Delhi Struggles with Alarming Increase in COVID Cases
Mumbai Verified COVID Resources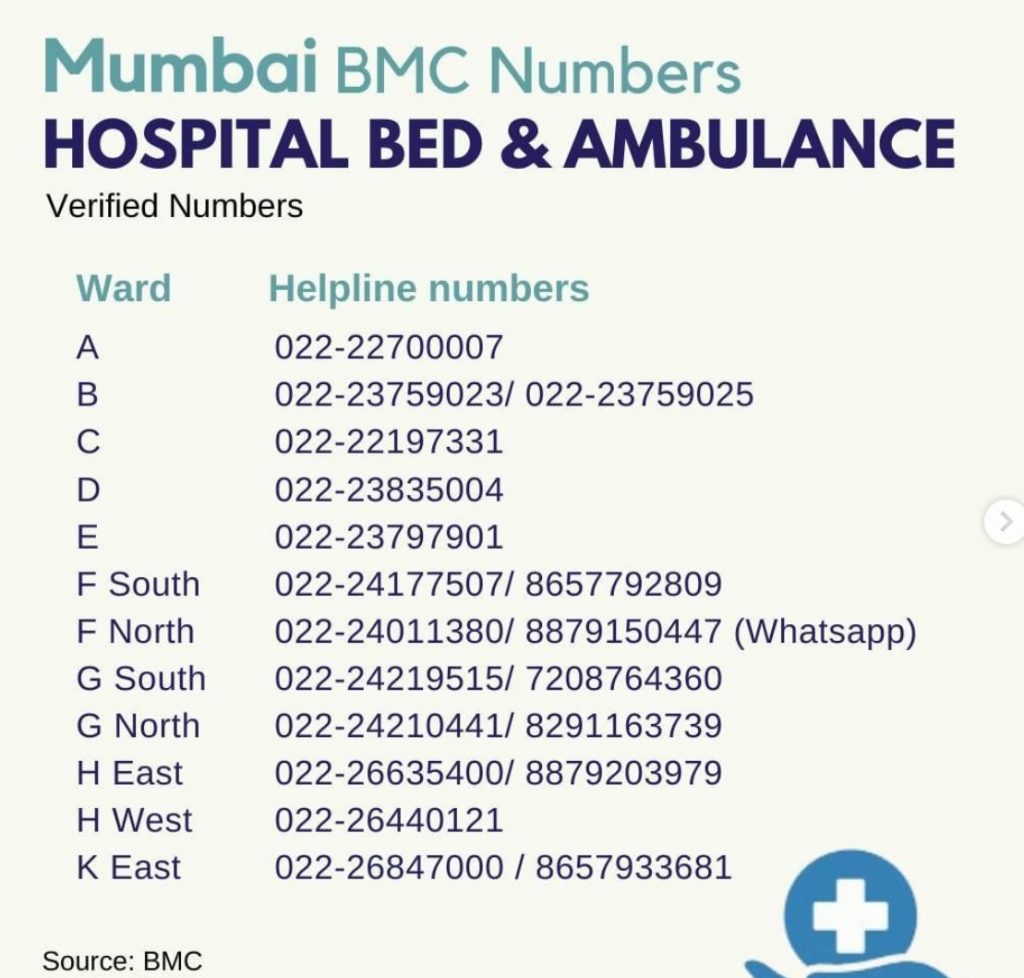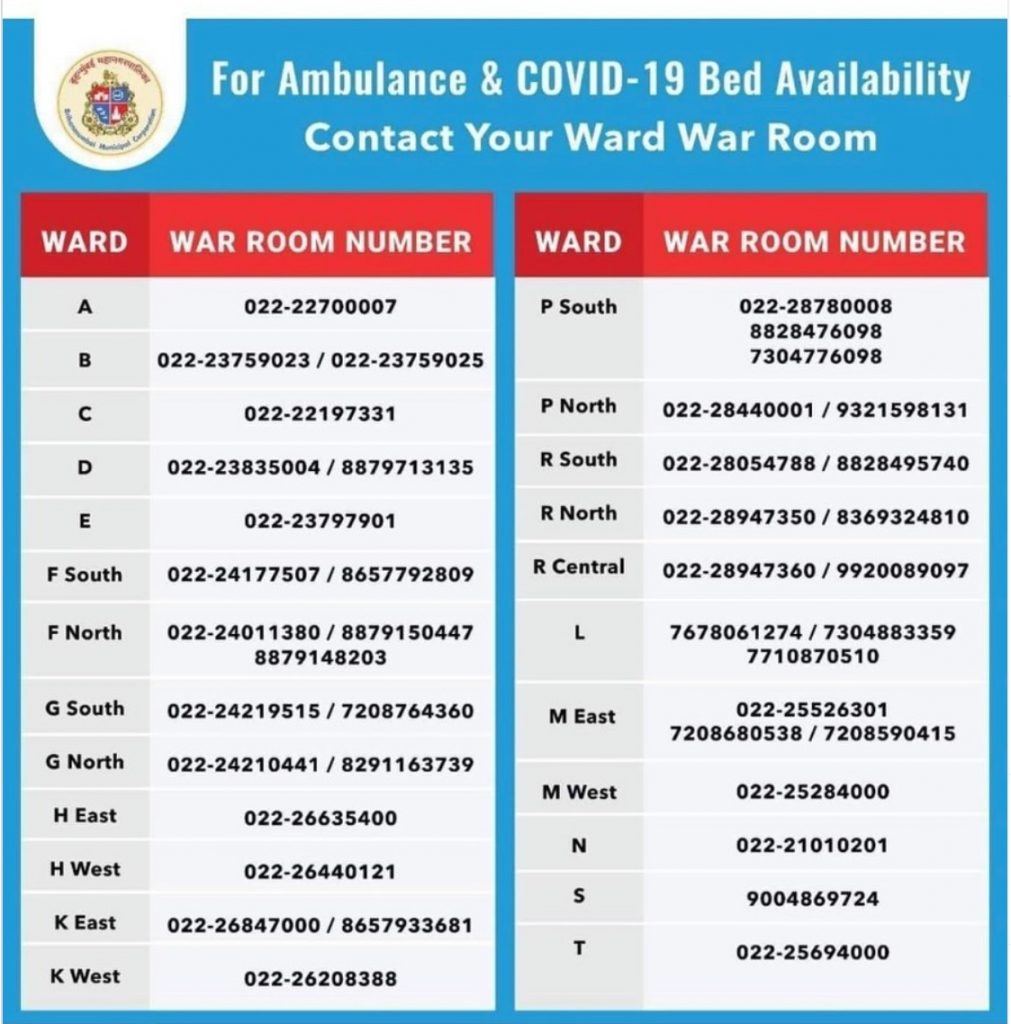 Bengaluru COVID Resources and Helpline Numbers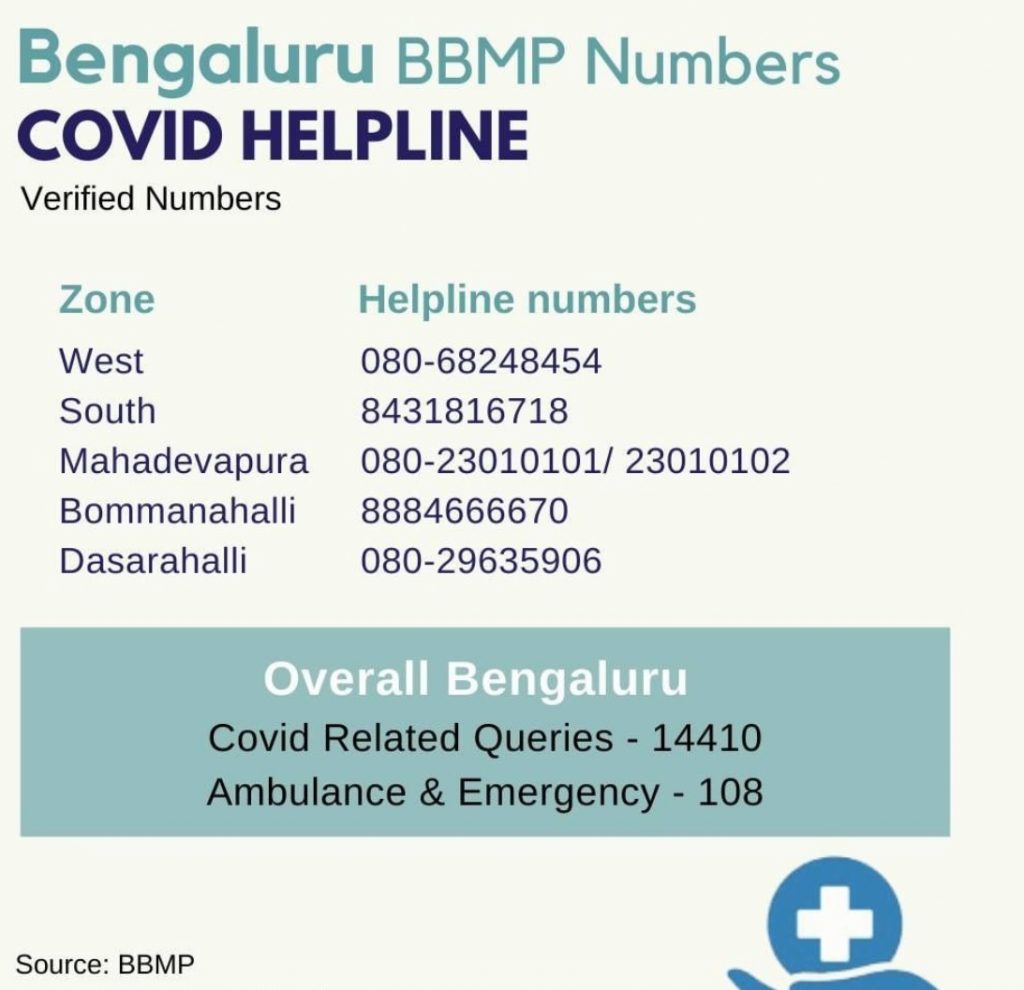 123 Patients Admitted at Newly Opened COVID Care Centre at Radha Soami Beas in Chhatarpur, Delhi
123 COVID-19 Positive patients today arrived at the ITBP-run Sardar Patel Covid Care Centre, Radha Soami Beas, Chhatarpur. Most of the patients require oxygen.
Oxygen Cylinder Resources in Delhi
Please check the below post on Instagram for Oxygen Cylinder refilling and new cylinder pick up places in Delhi:
https://www.instagram.com/p/CNwkhJknLGr/?utm_source=ig_embed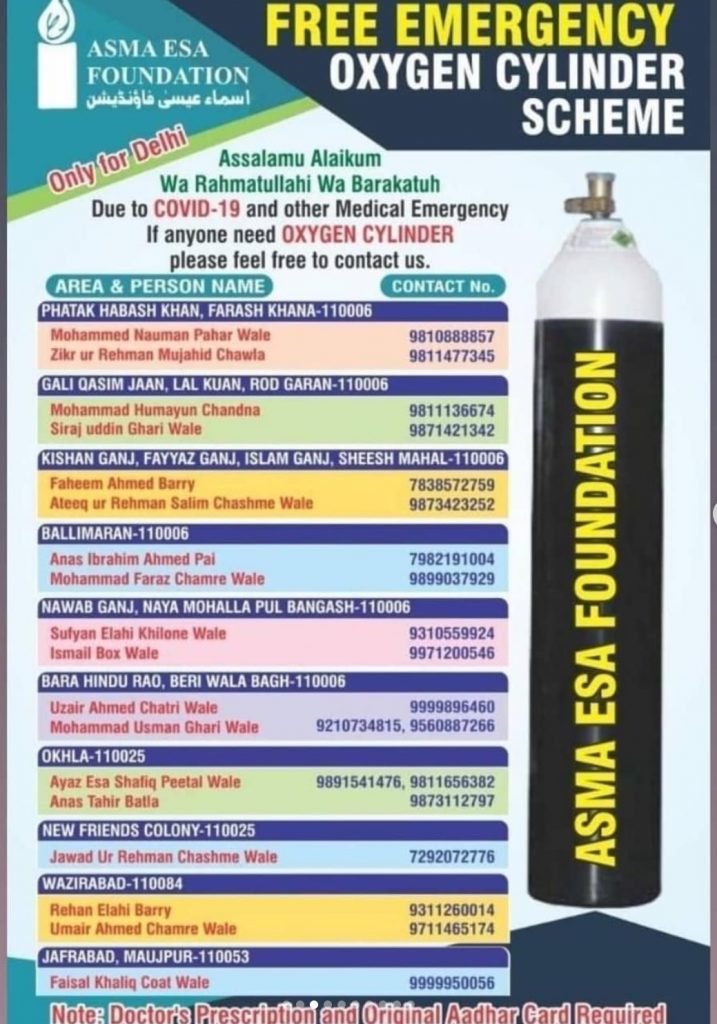 Uttarakhand Government Confirms Free COVID Vaccination for 18 to 44 Year Old People in the State
State government spokesperson Subodh Uniyal confirmed on Monday evening that the state would vaccinate those between 18-44 years of age for free.
Haryana Government Directed all Factories with Oxygen Cylinders to Deposit the Same with their Respective DCs
All factory owners in Haryana were directed on Monday to deposit all oxygen cylinders they have with their respective Deputy Commissioners. As hospitals in the state struggle with oxygen supply, this step may help overcome the current oxygen shortage. The Punjab government had initially directed the same to all industries in the state.
Indian Airforce Airlifted Cryogenic Oxygen Containers From Dubai, India
IAF airlifted six empty cryogenic oxygen containers from Dubai and positioned them at Panagarh, West Bengal for refilling on Monday evening. Two cryogenic oxygen containers were airlifted from Jaipur to Jamnagar for refilling purposes.
Follow covidresources.in on Twitter for Verified COVID Resources Across India
Odisha Police Confirm 1268 MT Medical Oxygen Distributed to Many States Across India
A total of 67 tankers carrying about 1268 MT medical oxygen have been dispatched so far from Odisha to seven states including Uttar Pradesh, Madhya Pradesh, Haryana, Maharashtra, Andhra Pradesh, Telengana, and Chhattisgarh.
Countries Around the World Rally to Help India Deal With the COVID Crisis