The PM Cares Funds has Funded to Startup 850 Oxygen Plants Across the Country.
MP Launched Mega Vaccination Campaign on International Yoga Day
Governemnt Clarifies that it is Providing Full Vaccine Supplies to 18+
Cryptocurrency- Bitcoin Slumps as China Increases Pressure on Cryptos
Around 4 pm, the Bitcoin was trading 3.16% low at $31,804.55.
Present COVID-19 Vaccines are Losing Efficacy Against the New Delta Variant: WHO
Even the current lot of vaccines are effective in preventing death and illness, they show reduced signs of efficacy against the delta variant first detected in India.
India's Foreign Direct Investment Increased 27% in 2020
India received $64 billion investments in 2020, it the fifth largest in the world. In 2017, it had received %51 FDI. However, in 2021, the FDI investments around the globe have taken a severe hit and have plunged 35%, a report from UN Conference on Trade and Development.
Covaxin Shows 77.8% Efficacy in Phase 3 Trials
Bharat Biotech's COVID-19 vaccine submitted the data of its Covaxin to Drugs Controller General of India. Following that, the Subject Expert Committe approved the 77.8% efficacy of the drug.
22 Delta Plus Variant COVID-19 Cases recorded So far in India
Of the 22 cases, 16 cases have been found in Maharashtra. The rest of the cases were recorded from Kerala and Madhya Pradesh. So far, UK, Portugal, Switzerland, Poland, Japan, Nepal, China, and Russia have recorded infection from the new variant.
Shri Amarnath Ji Yatra Cancelled: Shri Amarnath Ji Shrine Board
In view of the COVID-19 pandemic the board has taken this decision, nevertheless, the board will arrange online darshan for the devotees.
India Administered Highest Number of COVID-19 Doses on Implementation of "Revised COVID Vaccination Guidelines"
India administered over 88.09 lakh COVID-19 vaccination jabs in a single day on 21 June.
Read More about the "revised Guidelines for COVID-19 vaccination" in the link provided below.
90% COVID-19 Cases Decline in India: Ministry of Health
Recovery Rate in India currently stands at 95.6%. Also, India has recorded the highest decline in weekly positivity rate.
IIT Kanpur Study Reveals that the Third COVID-19 Wave Peak May be Expected in October
The study also reveals that the third peak will be lower than the second peak.
Abu Dhabi is Providing Free Vaccination for Tourists
Abu Dhabi, the capital of United Arab Emirates is offering free vaccination jabs for tourists that was previously restricted to its citizens.
We Should Administer 5 to 8 lakh COVID Vaccines Per day: Karnataka Health Minister Dr K Sudhakar
Country with the aim to vaccinate the entire adult population of the nation must administer at least 5 to 8 lakh vaccine doses per day says Dr k sudhakar.
COVID Vaccination Registration Process
Here is how you can register at COWIN Portal for a COVID vaccination appointment for18 years and above.
Can Pregnant People Get COVID-19 Vaccine?
Pregnant people are at high risk for severe illness from COVID-19 than non-pregnant people. Pregnant people that encounter COVID-19 are at risk of preterm birth and other adverse outcomes.
Based on the observation alone, experts believe that vaccination will not have any adverse effects on pregnant women. However, information or research data on the safety of the vaccine in pregnant women is currently limited.
It is advised to have a conversation with the healthcare provider regarding the side effects and benefits of vaccination before making a choice.
COVID Resource by IIT Delhi Alumni
This resource provides live tracking of vacant hospital beds, oxygen, plasma, and other necessary covid resources for multiple cities across India. Use the link below:
Twitter Compiles List of Verified COVID Resources
COVID-19 Helpline Numbers for Districts in Uttar Pradesh
Government Opens Emergency Helpline Number for Pregnant Women
National Commission for Women launched a WhatsApp helpline number (9354954224) for providing emergency medical assistance to pregnant women.
COVID Resources in Punjab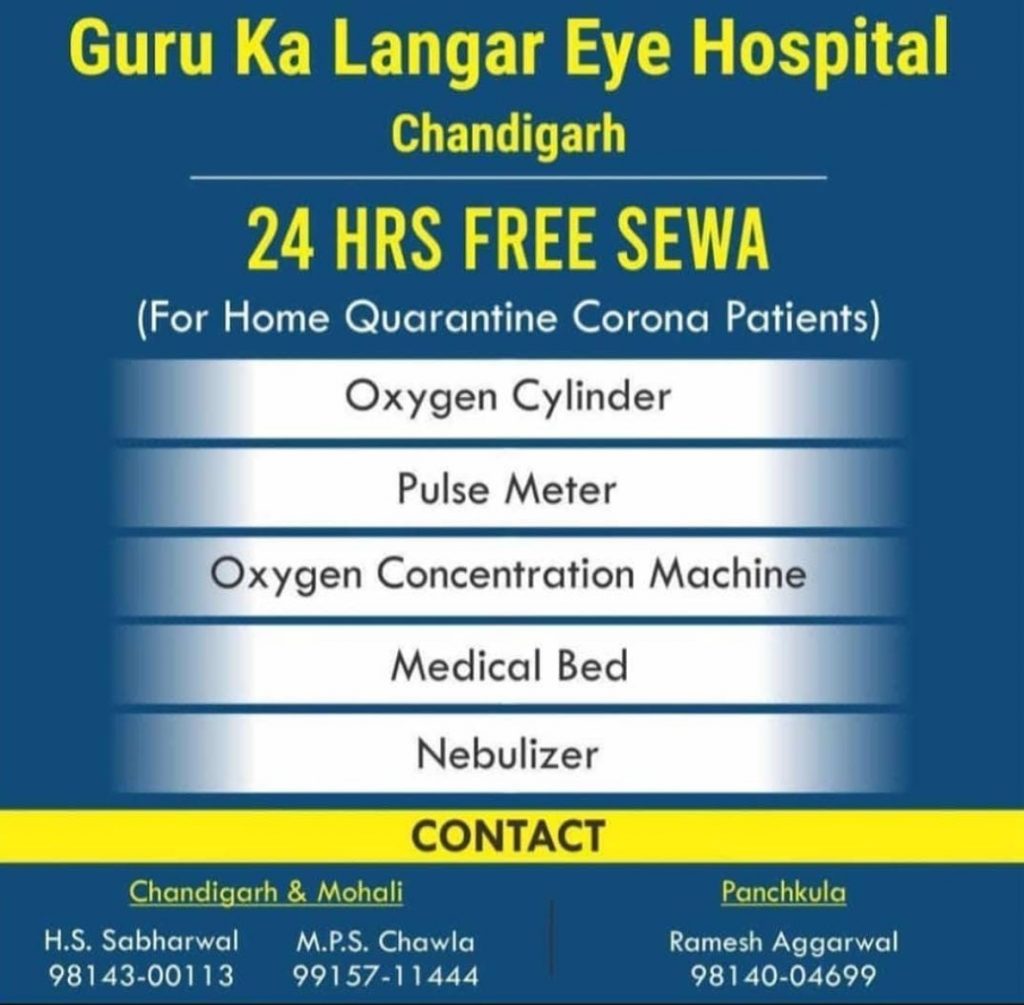 Mumbai Verified COVID Resources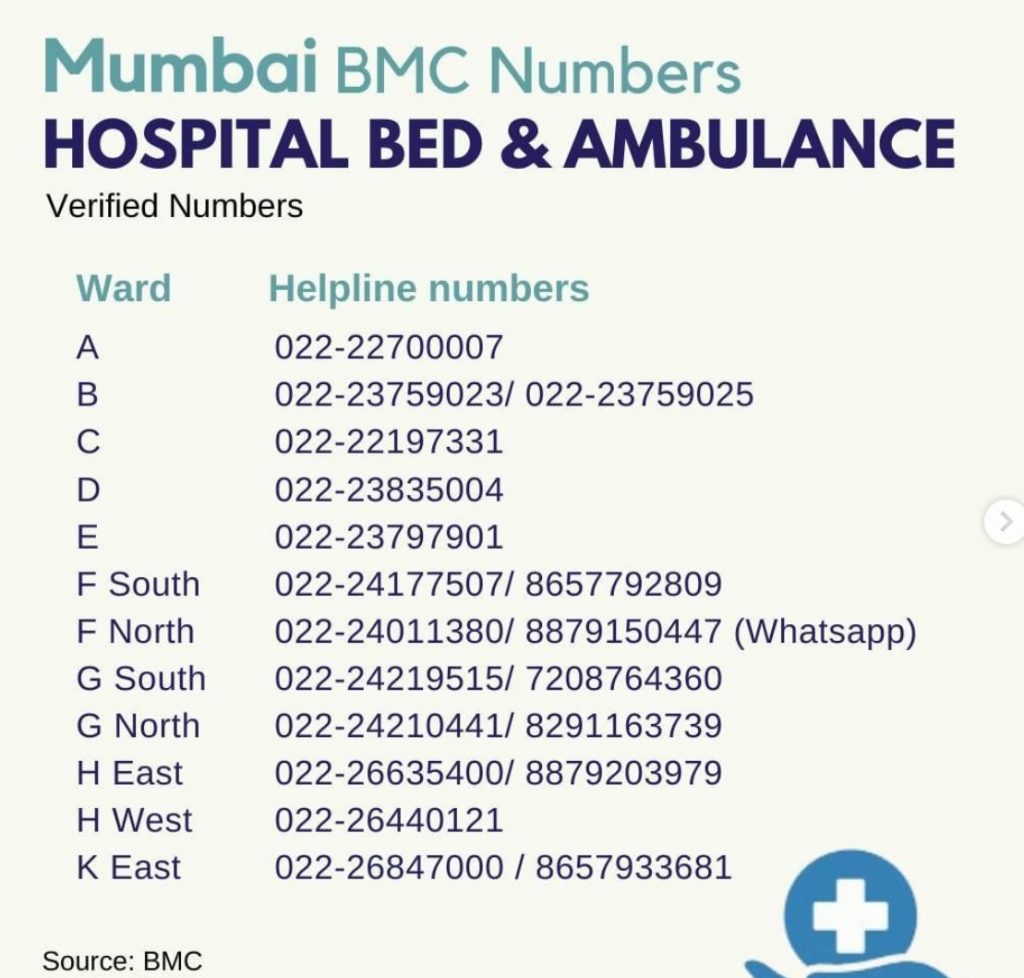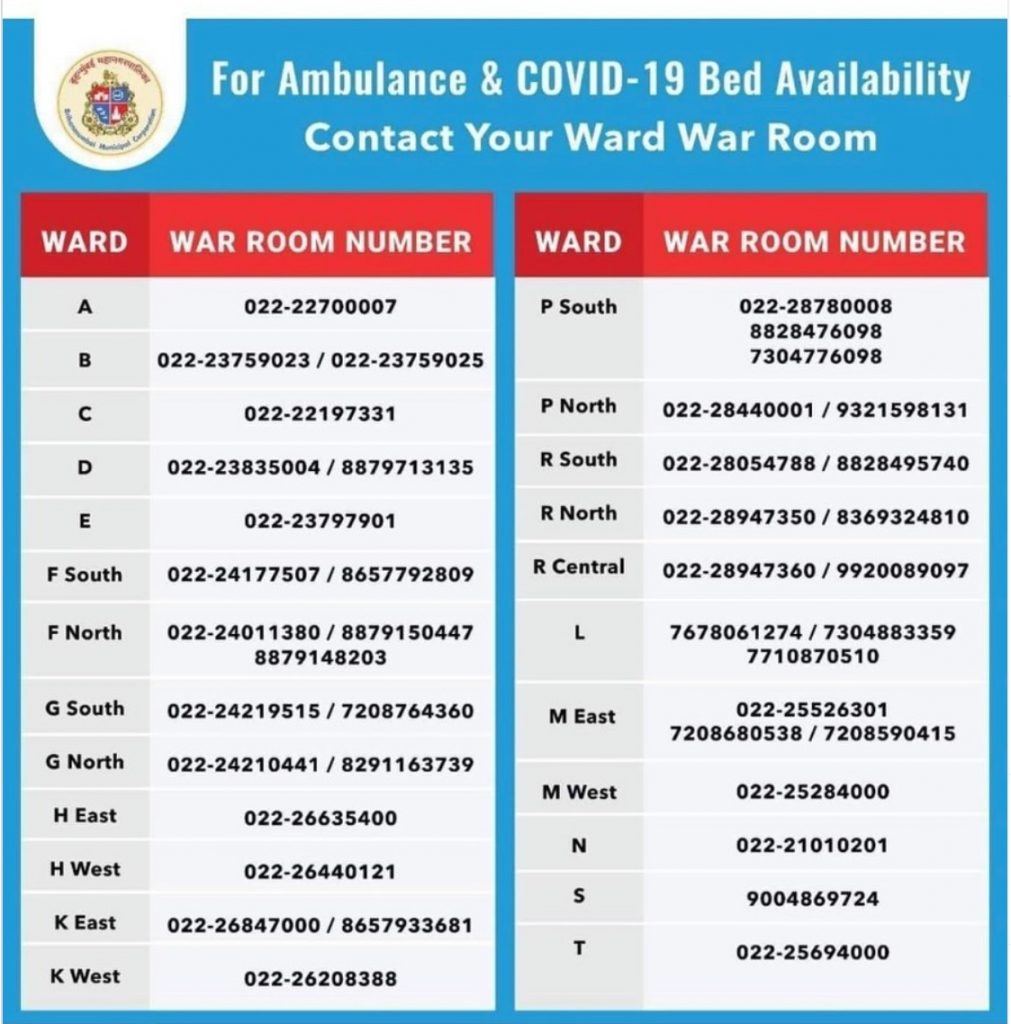 Bengaluru COVID Resources and Helpline Numbers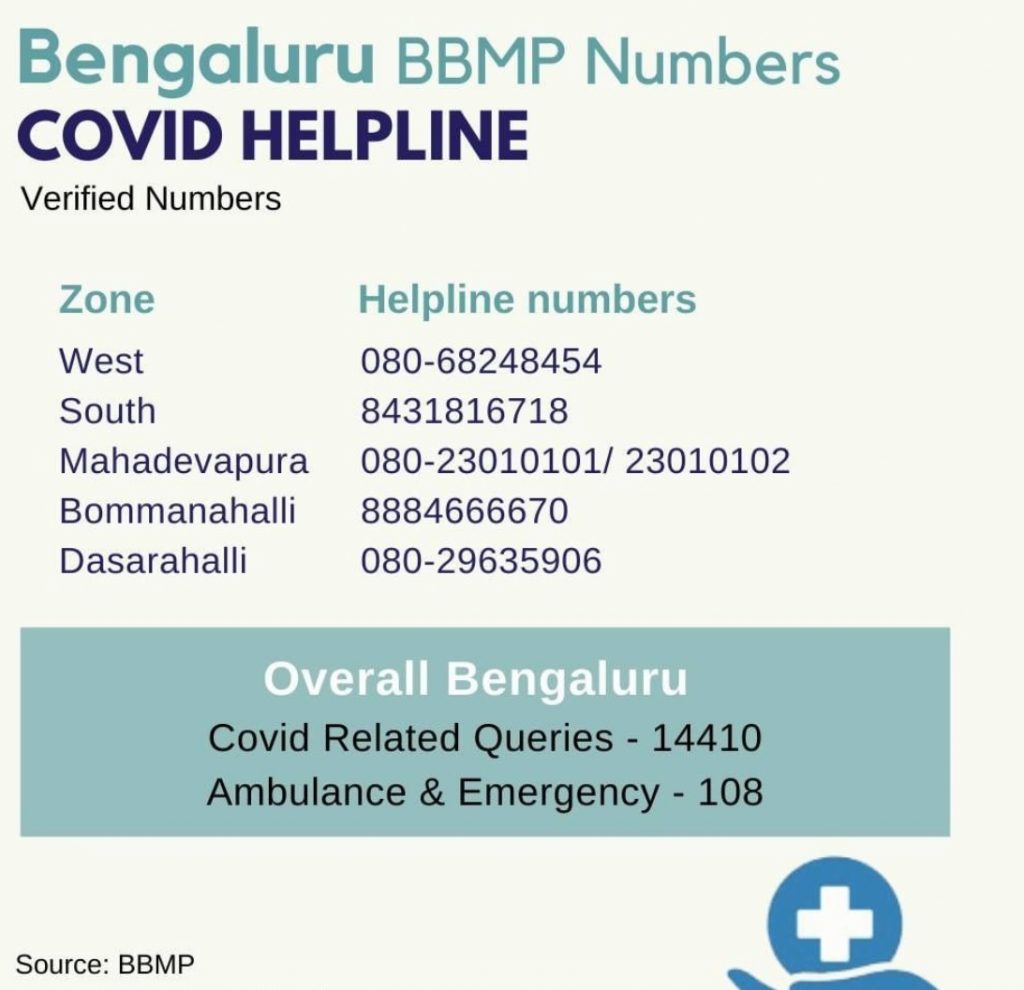 Oxygen Cylinder Resources in Delhi
Please check the below post on Instagram for Oxygen Cylinder refilling and new cylinder pick up places in Delhi:
https://www.instagram.com/p/CNwkhJknLGr/?utm_source=ig_embed