Haryana CM took the initiative to conserve water along with easing the hardships of farmers due to a shortage of migrant labour amid the coronavirus lockdown. Haryana government launched the Mera Pani Meri Virasat scheme for crop diversification.
Mera Pani Meri Virasat
Chief Minister of Haryana, Manohar Lal Khattar launched the Mera Pani Meri Virasat scheme to address the issue of water shortage and support crop diversification in the state. Under this scheme, farmers taking up alternative crops other than paddy during this season will get an incentive of Rs 7,000 per acre.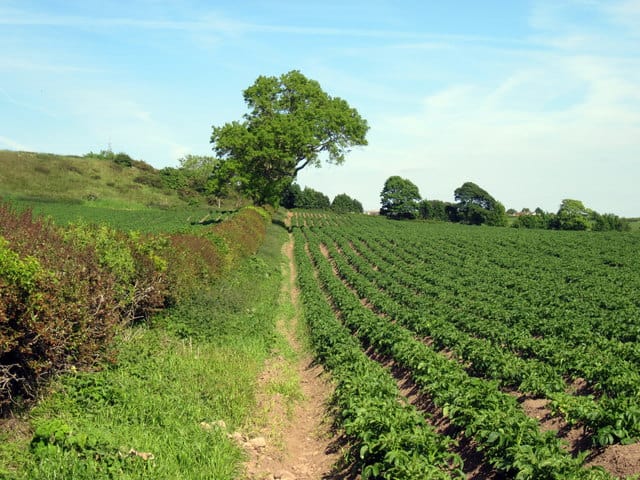 Switching to Alternatives under Mera Pani Meri Virasat
Farmers can switch to crops that require less water like maize, bajra, urad dal, arhar dal, til and cotton. The government will launch an official website soon for the same. Further, CM announced that permission will not be granted for paddy cultivation on Panchayati land where the groundwater level has depleted below 35 meters.  
Dark Zones
Stressing on the need to conserve water, Khattar said that the move is essential to conserve water in the state. Around 36 blocks have become dark zones as groundwater level depletion rate has doubled in these areas. The first phase of the scheme will include those 19 blocks where the groundwater level has depleted over 40 meters.
Zone also consists of eight blocks which are still growing paddy even though water depletion rate has gone below 35 meters. These areas have dried up due to excess water usage to grow paddy in the last 12 years. Consequently, if the farmers continue to grow paddy, the entire state can turn into a dark zone soon.
Subsidy for Mico-Irrigations
Apart from this, the Haryana government will also provide an 80% subsidy to farmers adopting drip irrigation or other micro-irrigation systems along with growing alternatives to paddy.
Haryana produces near 68 lakh metric tonnes (LMT) of paddy. Inclusive of the 25 LMT of basmati in over 32 lakh hectares of land. On average, each kilo of rice grain produce requires around 4 to 5,000 litres of water.
In all, water shortage is a concern for the whole country. Crop diversification implementation necessary throughout India.