State governments are coming up with new schemes to provide relief to the farmers amid the lockdown. Andhra Pradesh government announces Rs 5500 financial assistance for farmers to buy seeds under the Rythu Bharosa scheme.
Rythu Bharosa Scheme
The government of Andhra Pradesh will provide Rs 5500 to the farmers for buying seeds. The transfer will take place on 15th May under YSR Rythu Bharosa-PM Kisan Scheme. The government has allotted Rs 5500 crores to the scheme to provide cash incentives for farm inputs. This scheme has replaced the previous TDP government's 'Annadata Sukhibhava' scheme.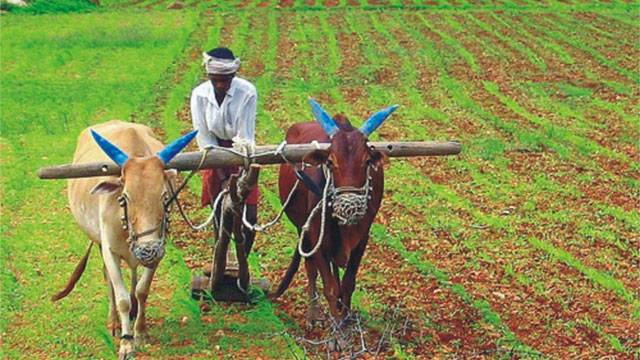 Benefits of Rythu Bharosa
The scheme was a part of the government's election manifesto. H Arun Kumar, Special commissioner of agriculture stated that the benefits would also be provided to SC/ST/BC and minority landless tenant farmers. Further, he clarified that farmers cultivating endowments departments lands would also receive Rs 7500.
The district administrations will display the names of the eligible farmers in gram panchayat offices. The farmers can contact the Mandal extension officer in case their name is not found on the list. 
Setting up Cold Storages and Godowns in Rural Areas
Chief Minister of Andhra Pradesh YS Jagan Mohan Reddy directed the government officials to set up adequate cold storages & godowns in rural areas for the convenience of the farmers. Also, he asked them to strengthen processing networks in agriculture so that farmers do not run into losses. Further, he ordered the officials to support growers by buying their crops at MSP directly through Rythu Bharosa centres.
Free Electricity and Borewells 
That apart, the scheme also promises to drill borewells free of cost. Further, it will work to provide nine hours of free electricity in a day and a calamity relief fund of Rs 4,000 crore. The beneficiary must be a permanent resident of the state and must hold less than or equal to five acres of land in the State. The farmers can apply directly through the official website of ' Rythu Bharosa'. The government will use the existing validated land ownership database to identify the beneficiaries.
In all, the government's decision will lessen the hardships of the farmers to some extent.