After analyzing 1.06 lakh food samples, the Food Safety and Standards Authority of India (FSSAI) published a report declaring 3.7% of samples as unsafe in India. The report stated that food sold in Tamil Nadu are the most unsafe in India.
Adulteration
FSSAI declared that 45% of samples analyzed in Tamil Nadu did not meet the safety standards and 12.7% of them were adulterated and unsafe for consumption. National Milk Safety and Quality Survey report revealed that 6% of the milk samples had more than the permissible limit of Aflatoxin M1 residue. 88 out of 551 dairy samples had the highest rate of this toxin. Besides, 13 out of 20 cities tested for water quality failed to meet the standards.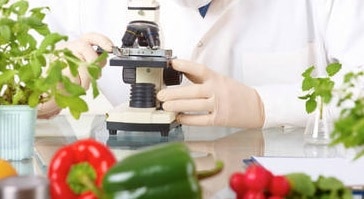 FSSAI Tamil Nadu directed the state temples to obtain hygiene certification for sacred food distributed.
S P Jayaprakasam, president of Tamil Nadu Foodgrain Merchants Association stated that the samples of food grains, vegetables and fruits failed the test because of fertilizer contamination done by the farmers. Concerning this, they appealed to the Agricultural Production Commissioner, Gagandeep Singh Bedi, demanding government intervention to protect the merchants.
Actions
FSSAI, reasoned a shortage of food safety officers and laboratories for increasing the production of unsafe food products. As for milk quality, the state government will set a high-level committee for looking into the matter. The committee will comprise of health and animal husbandry departments, Tamil Nadu Co-operative Milk Producers Federation Limited, Tamil Nadu Veterinary, and Animal Sciences University (TANUVAS) along with research agencies. It will examine the reports and test samples again to find out the reasons for high toxins in food chain. Moreover, the panel will also disposal of foodgrain waste to prevent toxin consumption in cattle.
T Sadagopan, president of TNPCC, urged FSSAI to upload the inspection reports of food products on their website. So that consumers can make an informed decision of products to avoid.
To conclude, the State government and FSSAI must act jointly to eliminate food adulteration in Tamil Nadu.