Public health officials say that the world may need repeated openings and closings as outbreaks ebb and flow. However, economies reopen despite the escalation of coronavirus cases.
The US Economy Reopens
The New York data base shows that total coronavirus cases stand at 2 million as on 10th June. As the government eased restrictions, the virus continued to spread which have emerged new hotspots in the country such as Arizona. The infection continues to alarm officials of the jump in hospitalizations as people of 21 states in the country return to their routines. Citing this, Banner Health, a primary hospital system, expressed its concern over the steep incline of Covid-19 patients on ventilators. While Alaska, Iowa, Alabama, and Mississippi are on a downward trajectory, persistent growth continues in Arkansas, North Carolina, and Florida. 
Several Countries Ease Restrictions 
Dr Anthony S. Fauci, the U.S' top infectious disease expert, made a gloomy forecast about the disease. He regarded it as his worst nightmare and warned that it's not over yet. Apart from this, the Pan American Health Organization painted an appalling picture of Latin America and the Caribbean. The report explained how the leaders of these countries are shaping the public narrative by suppressing the information. For instance, Brazil has stopped filling in about the cumulative toll of the virus altogether. Similarly, Russia has lifted the lockdown at several places despite surging cases. Also, the Mexican government has stopped acknowledging fatalities publicly.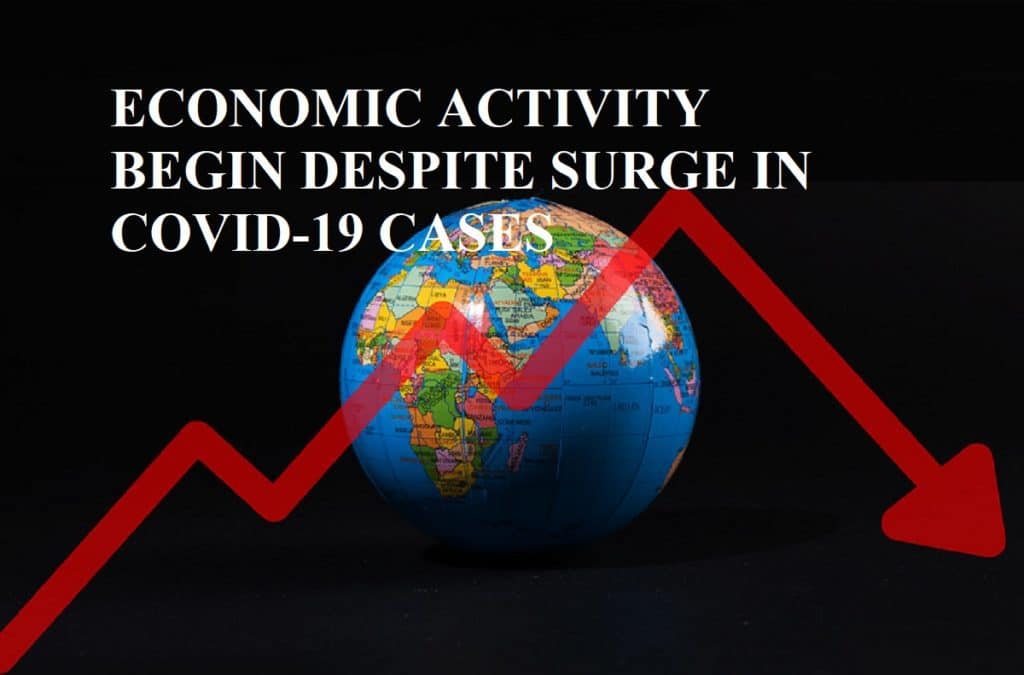 India Reopens
Despite the swift action of complete lockdown and then staggered reopening, the country is now grappling with a sharp rise in infections. The nation reported around 10,000 new cases in the last 24 hours, taking the total number of COVID-19 tally to over 2,66,500. Consequently, it stands fifth on the list of worst pandemic hit countries. Manish Sisodia, a government official in New Delhi, warned the capital could see 500,000 coronavirus cases by the end of July. However, even with such a surge, citizens have been allowed to dine out, pray, and shop outside once again.
Governments Choose Infection-Related Fatalities Over Hunger Related  
Governments, when forced to choose between infections related deaths and hunger-related deaths, go for easing lockdowns. Cases are rising both in countries that adopted isolation measures earlier like Peru and Bolivia and in those that ignored public recommendations like Nicaragua. That apart, President of South Africa, Cyril Ramaphosa said that the lockdown had given ample time to hospitals to prepare. Hence the country has eased restrictions; thus, the majority of the South African workforce has returned to their jobs.
The plan to contain the spread adopted by the European Union and the United States may not work for societies with informal economies. In all, the public went along with restrictions. Now it is to be seen whether the citizens will accommodate the second time.