The lockdown imposed to contain the COVID-19 has badly hit the Cashew growers in Tripura. Cashew farmers feel the burn of lockdown as no buyers for the produce.
Cashew Farmers Struggle in Tripura
Tripura has nearly 5000 casher farmers, out of which 3000 are from Rajnagar alone. They complain that despite the perfect time to harvest, they haven't gone to the fields to pluck the produce as they have not got any orders. They usually sell raw cashew to wholesalers, who then process it to market. The farmers are now demanding the purchase of the cashew by the state government at MSP. Manik Das, a cashew grower from Rajnagar village of South Tripura, said that much of the cashew is rotting in filed and farmers have no plan to invest in the harvesting process.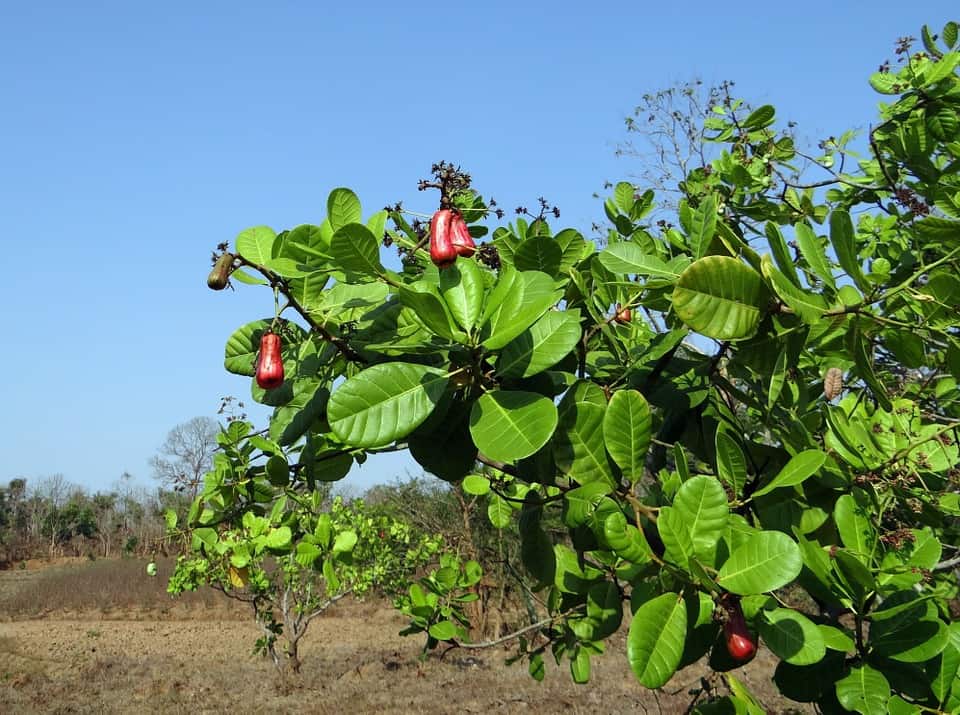 Shift to Rubber Plantation
Several farmers voiced the concern of cashew prices being on a free fall due to the lockdown. Further, they added that they haven't got any dealer from Kolkata this year yet. Kalan Miah, who owns 4.6 acres of cashew farm, said that despite the excellent quality, local business people are trying to buy the produce at a lower price. Hence, several farmers are considering shifting to rubber cultivation. Local MLA and Communist leader Sudhan Das said that the crop has been fetching a moderate rate since the last two crop seasons.
Efforts of Local Administration
Rajnagar Block Development Officer mentioned that most of the cashew nut growers manage the cultivation without any government benefits. Besides, the BSF helps some growers to collect the cashews from their fields outside the barbed-wire border fence with Bangladesh. Considering the low price fetched by the farmers, the local administration has written to concerned authorities to set up cashew nut processing units here.
On the other hand, horticulture experts say that cashews have a longer shelf life as compared to other perishable products. Further, they added that farmers must sundry the produce and store it to sell later at suitable prices. 
In all, the lockdown has affected every sector. The Tripura's incumbent BJP-IPFT government is encouraging the farmers to engage more with primary activities to aid reviving the economy.