Coronavirus continues to take a heavy toll. 65 staff members of Amrik Sukhdev Dhaba located in Haryana's Murthal tested positive.
65 Test Positive at Murthal
The positive staff members are asymptomatic, and home quarantined. Sonipat administration has closed the Dhaba as a precautionary measure. It is making sure that every eatery in the district follows all norms and guidelines. The tests were detected as a result of a particular drive run by the district administration. Besides, ten workers belonging to another Dhaba in Murthal have also tested positive for the virus.
Amrik Sukhdev Dhaba, one of the largest Dhaba in Murthal, is a popular eatery. Its location on the highway connecting Delhi, Haryana, and Punjab ensures a heavy footfall daily. Besides, it serves as a hotel and a venue for weddings.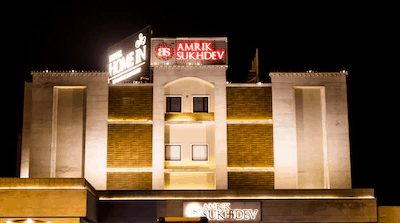 Haryana's COVID Count
Haryana has registered 71983 cases with 1884 new incidences in the last 24 hours. Out of this, 14053 are active while 57171 have recovered. The state has reported 759 fatalities so far. Beside the Dhaba incident, Sonipat district is the third most affected district in the state after Faridabad and Gurugram.
As on 4 September, India has 4020239 total positive cases, of which 87115 reported in the last 24 hours. Out of the total cases, 845477 are active cases. So far, 3104512 COVID-19 patients recovered. Sadly, 69635 patients succumbed their life to the infectious virus.
In all, Following the Sukhdev Dhaba 65 positive news, Sonipat administration is working with the field teams to detect cases and implement containment measures timely.