Pakistan, the UK and Russia witnessed an increase in wheat prices. Pakistani wheat prices increased despite the decision to import the deficit. On the other hand, the prices in the UK increased because of poor weather conditions and Russian wheat had an excellent price in the market because of good global demand.
Wheat Prices Rise in Pakistan Despite Increased Imports
To counter the increase in wheat prices, the government of Pakistan raised imports in the country. However, the rise in prices continued. Accordingly, prices increased by Rs. 2 per kg even though two vessels full of 1,25,000 tonnes of wheat arrived in the country. Further, a third vessel with 69,000 tonnes is on its way. The Economic Coordination Committee set a target of 1.5 million tonnes to deal with the issue. But, they dad a setback when Punjab refused to buy wheat at the quoted price and requested a lower price.
This is a serious issue and will be further deliberated in a special meeting, said Chairman of ECC, Dr Abdul Hafeez Shaikh.
UK's Worst Wheat Harvest Leads to Price Hike
The extreme weather conditions in the UK reduced wheat yields by almost 40%. As a result, many millers have already increased prices by 10%. Further, they anticipate the weather conditions to continue and fear that a no-deal Brexit would make the situation worse. According to the National Farmers' Union, the farmers were hit with heavy rains followed by storms and then a dry spring season that significantly impacted the wheat crop. Alex Waugh, who runs the National Association of British and Irish Millers, says the price of flour will also rise. Due to this, the prices of many commodities like bread and other flour made goods will increase and will be detrimental to consumers and producers alike.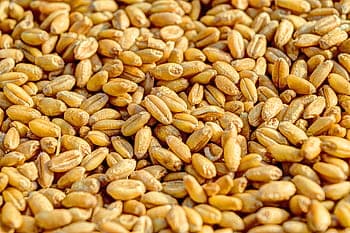 Increased Global Demand Helps Russian Wheat Prices
Russian wheat was at $216 a tonne free on board (FOB) at the end of last week. But, it increased by $5 according to agriculture consultancy IKAR. Even though the prices increased, many feel that it is only in the short term. For instance, Andrey Sizov, MD of SovEcon, thinks wheat prices are going to decrease. Further, he mentions that the increase is only because the corn market is propping up wheat. On the other hand, MarketsFarm analyst Bruce Burnett thinks Sizov is focused on only the supply side. He mentions that the good global demand for grain from Latin America and South-East Asia will help the prices.
In conclusion, weather conditions affected the production of wheat in many areas; many countries had to import the commodity to control prices.