Countries hold wheat grain inventory as a precautionary measure against future supply disruptions. Pakistan imports wheat and builds reserves to fight inflation and shortage in the wake of COVID-19.
Pakistan Steps up Purchases
Hit by locusts, coronavirus, and inflation, Pakistan has planned to increase wheat imports to build reserves. The Economic Coordination Committee has cleared two proposals- one of 340,000 tons of wheat at $284 per ton and another of 300,000 tons under a government-to-government deal with Russia at $282.5 per ton. The first deal is 2% higher than the last bid price offered by Aston Industrial Agro, Russia on September 26. The neighbour nation is witnessing a rise in wheat prices owing to a fall in production by 1.5 million tons this year. The food ministry confirms that around 570,000 tons of wheat has reached Pakistan till now.
Pakistan has Enough Wheat Stocks: Food Ministry
Tackling the rumours of wheat shortage, the Ministry of food security, Pakistan rejected reports of excessive wheat shortage in the country. It said that the nation has 4.9 million tons of the staple. Further, it gave state-wise data of the total stock held with states- Punjab has 2.9 million tons, Sindh 1.3 million tons, Khyber Pakhtunkhwa 90,035 tons, and Balochistan 63,100 tons. Apart from this, Pakistan Agricultural Storage & Services Corporation (Passco) has 614,461 tons of wheat. Also, it assured that the government has enough stocks until the next harvest. However, it is working on strategic reserves to avert any future supply disruptions.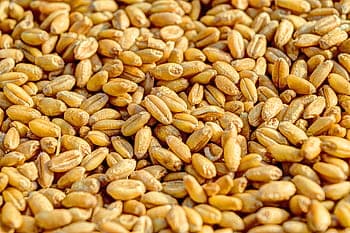 Other Countries too Increase Imports
Several other countries are ensuring that they have ample stockpiles with them to withstand supply issues. While Egypt has boosted its purchases by 50%, Jordan has built record reserves of the grain. Similarly, Taiwan has also announced that it will buy a considerable amount of what this year. Besides, low production in China and pressure to meet commitments under its phase one trade deal with the U.S has increased demand from the country. Moreover, Morocco has allowed duty-free wheat imports for the rest of 2020.
In all, prices of agricultural commodities are rising owing to increased demand from countries and low production due to drought in the black sea region.