RBI governor, Shaktikanta Das highlighted MSME challenges and its way forward at ASSOCHAM. MSMEs, in a country like India with a huge population of 1.3 billion, contribute significantly to the nation's developing economy.
At the 15th Annual Banking Summit of ASSOCHAM, Das enlightened the audience with MSME's vital role in the economy. Following the summit theme 'Structural Reforms in MSME Funding', he discussed challenges being faced by the same.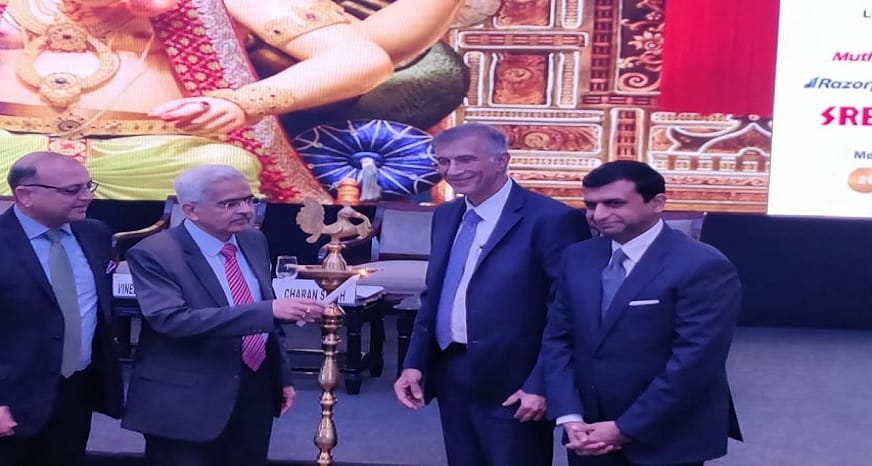 Contribution to the Economy
According to government data of 2016-17, MSMEs contribute 30 percent in nominal GDP with 6.3 crore units established across the country. Also, it employed around 11 crore people until 2015-16. Further, 50% of them are set up in rural areas, contributing 45% to employment opportunities there. Besides, all three sectors of MSMEs (trade, manufacturing and other services) account for one-third of the total employment in the country. Moreover, exports by MSMEs stood at 48% in 2018-19. Overall, they have great growth potential and the government needs to tap the opportunities timely.
MSME Challenges
Lack of Proper Infrastructure
Despite various efforts, MSMEs lack adequate infrastructure to carry their day to day operations, impeding their growth prospect. Shaktikanta Das encouraged the MSMEs to shed their inhibition and create a digital environment to manage their business. He stated that lack of technology up-gradation prevents them from benefitting from economies of scale. Also, he advised MSMEs to work to expand their size to compete on the global level rather than depending completely on the government's incentives. 
Lack of Access to Credit– A Prominent Crisis Faced by MSME
Access to credit has been a challenge for MSME for a long time. Total credit outstanding to MSMEs from banks and NBFCs was ₹16.6 lakh crore at the end of September 2019. Further, 90% of credit comes from Scheduled Commercial banks.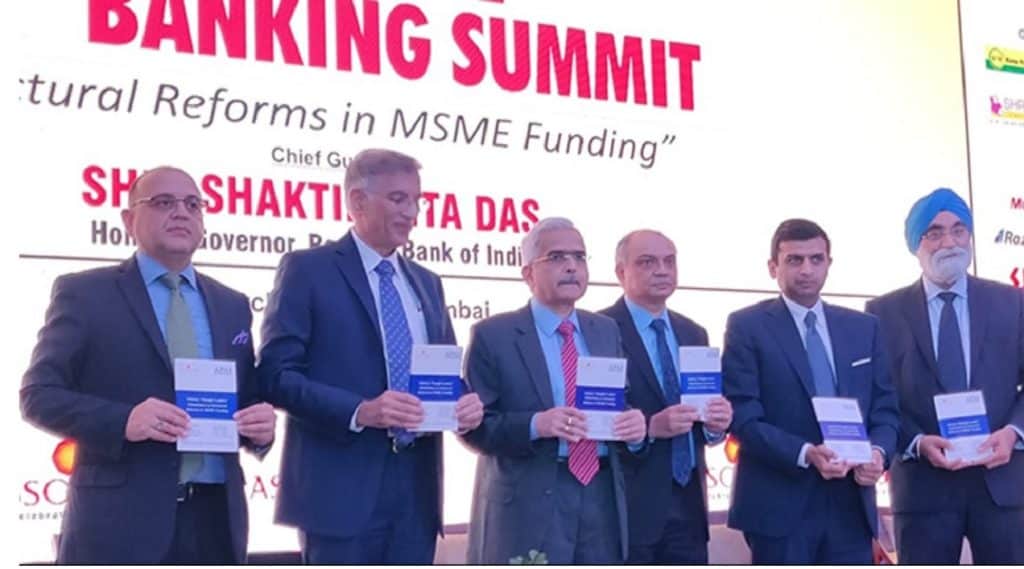 Operating under informal space makes MSMEs vulnerable to a denial of credit. Due to the unavailability of information, it becomes difficult for lenders to assess their financial performance. Also, due to their small size, they are unable to raise risk capital. Further, they are unable to benefit from the government's schemes as these require a presence on digital platforms. Moreover, a lack of knowledge about the government's scheme and portals is becoming a bottleneck on growth.
The Problem of Delayed Payments
Around 44 percent of MSMEs face delays in payments. As a result, many have become NPAs in the past few years. However, this number is less in the case of MSMEs engaged in services. Generally, units engaged in basic metal and metal products, engineering, construction, and infrastructure-related industries often face delayed payments. This hinders the workflow and affects their ability to take new orders. Though there are provisions for such cases, they are avoid taking legal help due to their weak bargaining power and fear of losing business.
While medium enterprises may get some benefit of government schemes, small and micro enterprises struggle to maintain their existence and eventually shut their operations.
Measures Taken to Aid MSME
Improvement in Credit Flow
Following the recommendations of an expert committee on MSMEs, RBI has incentivized NBFCs to lend on a priority basis to the MSMEs. Further, it has announced that incremental loans will be exempted from CRR from January 31, 2020, to July 31, 2020. Besides, it has introduced a one-time restructuring scheme for GST registered MSME accounts. Also, RBI has linked new floating rate loans to MSMEs to the external benchmark.
For delayed payments, RBI has introduced the Trade Receivables Discounting System (TReDS). It is an electronic platform where receivables drawn against buyers by MSMEs are financed by multiple financiers at competitive rates. Also, RBI has encouraged corporate to join this space by providing 'on tap' authorization facility. Besides, the Union Budget 2020 proposed app-based invoice financing products to tackle problem delayed payments. 
The Central Bank has mandated companies to register with TReDS with turnover greater than Rs 500 crores. While a great number of sellers participated in the process, very few buyers registered themselves with the platform.
MSME's Way Forward
The increase in the availability of information from GSTN, income tax, credit bureaus has made the appraisal of MSMEs easy. Further, lenders can now have better access to borrowers' financial performance with Account Aggregators (AA). Moreover, the emergence of FinTech companies is helping in assessing the creditworthiness of MSMEs by exploring digital transaction trails. Also, the RBI has started to launch cohorts to spur new designs and models of digital payments. Besides, projects like Public Credit Registry (PCR) will help in the asymmetric information that impedes credit access to MSMEs.
To compete globally, they must focus on producing quality products as they have greater acceptability in global markets. Also, integration in the global value chain offers it immense opportunities to empower both digitally and technically. Highlighting the challenges, Shaktikanta Das stated that it is the combined efforts of every stakeholder that will take MSMEs to the next level. 
In all, when the whole economy is slowing, MSMEs cannot grow and hence all stakeholders must contribute to supporting their business as well as their growth.