Middle-income countries represent one-third of the global GDP and play a major role in world economic growth. The middle-income trap is a reality in India and needs structural reform for reviving.
The Trap
According to the World Bank, there are two categories of middle-income countries. Lower middle-income countries constitute countries with GNI per capita between USD 1006 and USD 3955. Upper middle-income countries have GNI per capita from USD 3956 and USD 12,235. India currently is a low-middle-income country with GNI per capita around USD 2000. The objective of making the economy worth USD 5 trillion by 2024-25 will not change the country's position. The finance minister says that this goal is just a bridge to reach the goal of USD 9 – USD 10 trillion economy with around USD 6000 per capita GNI.
Past and Present
It was during 2003-08 when the GDP growth rate reached 8-9% resulting in declining poverty, an increase in exports and investment. But the present scenario reveals the opposite situation. The economy was hit by a series of shocks between 2011 and 2016. The weak growth, demonetization, and the piling non-performing assets puzzled the problem even more. India's GDP growth forecast cut down to 4.9% from 6%. Almost all sectors face a slowdown in economic activities. In addition, many experts highlight the country's alarming situation of slipping in the 'middle-income trap' like Brazil and South Africa.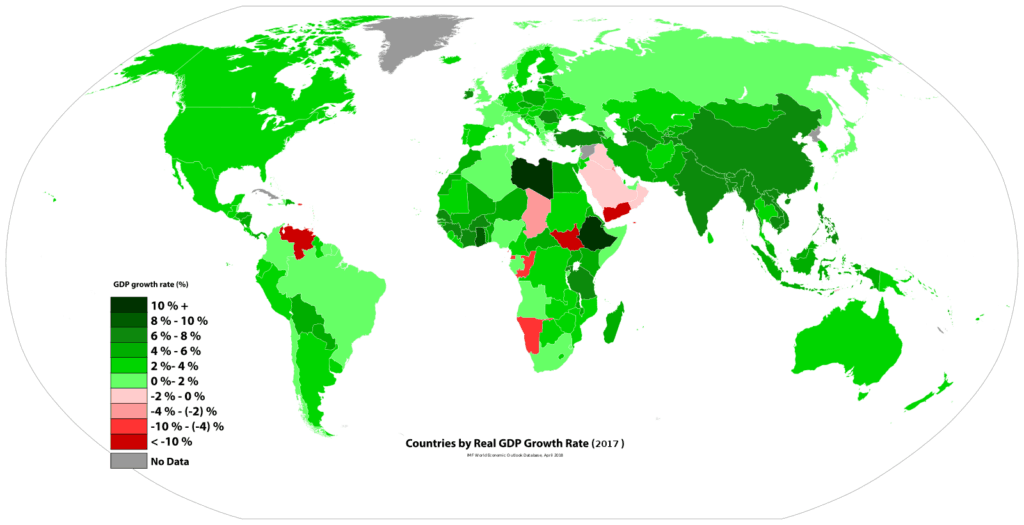 Need for Structural Reforms
The status of our country is a multi-aspect problem that needs deep structural reforms. The concern is not just limited to only decreasing demand and GDP but environmental aspects too. Almost every sector requires a policy change. India has fewer natural resources left along with a low GDP growth rate as compared to other middle-income countries. This calls for a policy that has a wider perspective than only focusing on the economic aspect. There is a need to redistribute the collective resources based on the equity principle.
Efforts required in making the administrative processes transparent and reducing state intervention in certain areas. Agriculture requires a special focus to train farmers to grow high-valued crops rather than high yield crops. Severe air pollution is a crisis that needs urgent attention as it affects the future of the country.
In conclusion, it is necessary to make continuous efforts to avoid getting into the 'middle-income trap'.