The pandemic imposed lockdown halted the economic activity of the nation while affecting export and import as well. India fell back to a trade deficit of $4.83 billion after recording a surplus in the previous month.
India Records Rare Trade Surplus in June
In June, India saw a $790 million worth trade surplus for the first time in over 18 years. Mainly because exports were hit more than imports during the government imposed lockdown. However, India went back into deficit as the imports of gold and oil products picked up. Additionally, gold being the safe-haven asset for investors during economic uncertainty, it picked up faster. So with the increase in gold imports, India went back to deficit.
The principal economist for ICRA, Aditi Nayar, said that this trend would continue as non-gold and non-oil imports start to normalise. Gold imports increase during festive/marriage months while crude oil demand and prices stabilise at a moderate level. In addition to that, she mentioned that the recovery of imports in diverse categories like gold, petroleum products and electronic goods also induced torpor.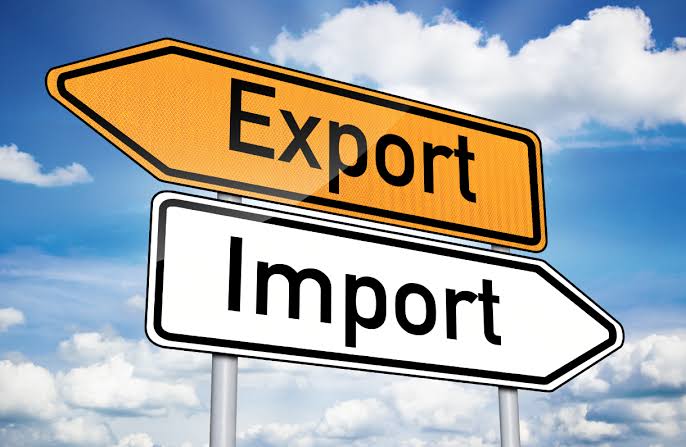 India Back into Trade Deficit as Exports Fall and Imports Increase in July
The Government data released on Friday reports that the exports fell by 10.21% to $23.64 billion in July. Also, the imports fell by $28.47 billion in the month. Therefore, the deficit is at a narrow range of $4.83 billion. In contrast, it was at $13.43 billion in the same month last year. Key exports like gold and jewellery (49.6%) fell whereas others like drugs and pharmaceutical (19.5%), engineering goods (8.5%) saw an increase.
Chief India Economist at Barclays, Rahul Bajoria, notes that food products, medicines, iron ore and ceramic products saw an increase. However, critical areas like textiles, leather products, jewellery and gems remained weak. On the import side, oil and gold imports rose, and the other areas continued to look pale.
On the other hand, outward shipments saw a recovery from 12.41% recorded in the previous month. The recovery in merchandise imports in July stamped out further improvement in merchandise exports. Thus, contributing to the deficit, says Aditi Nayar. Merchandise exports contracted by 10.21% in July after a 12.41% contraction in June. Sameer Narang, the chief economist at Bank of Baroda, mentions that the trade deficit might slump lower this year because the consumer confidence in non-oil and non-gold imports are still low. As a result, stifling imports.
Wholesale and Retail Inflation Paint Different Pictures
The wholesale based inflation continued to remain negative for the fourth month in a row at 0.58%. However, retail inflation saw an increase to 6.93% from 6.23% in the previous month. National Statistical Office report depicts food inflation rising to 9.62% from 8.72%. Sunil Kumar Sinha, India Ratings said that the main reason for subdued wholesale inflation is the depressed prices of manufacturing goods. Further, he mentions that though retail and wholesale inflation gives contrasting pictures for policymaking, the nominal anchor for RBI is the retail inflation. In the last week policy review, RBI kept interest rates unchanged and said that it saw an upside risk to inflation.
In conclusion, the trade deficit in India might not be as high as last year. But, a lot of sectors have still not recovered. Also, the rate of inflation among sectors with differing wholesale and retail prices paints different pictures.